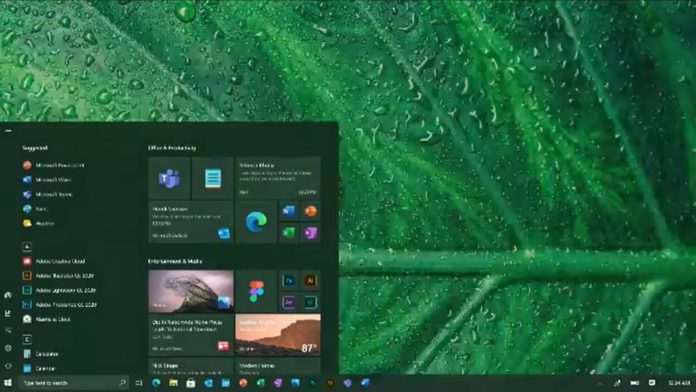 It seems that Microsoft hasn't given up on the idea of a unified Windows 10 experience and the company is still actively testing Windows Core OS for upcoming devices. If you've had any doubts about the existence of Windows Core OS, doubts can be settled as Microsoft has accidentally leaked new details of the unannounced operating system.
Windows Core OS is the leaner version of Windows that's mean to be used in the Surface Neo as Windows 10X, Surface Hub 2, HoloLens, and, of course, it was also supposed to power Surface Phone 'Andromeda', but that changed later when Microsoft officials dumped Windows for Android.
Unlike Windows 8, Windows Core OS is not touch-centric as it has composers/adaptable shells for all form factors. The Core OS is being developed with a radically different way of interacting with computing devices such as desktops, laptops, dual-screen devices, Surface Hub, and Hololens.
The development of WCOS seems to be advancing with some surprising updates to old support documents that might be setting the stage for Windows 10's modular operating system.
Although Windows 10X supports Win32 apps, questions have been raised in regards to classic Windows 10 features support on Windows 10X and Windows Core OS.
In a support document, Microsoft accidentally confirmed desktop fonts support for Windows Core OS and the document was quickly modified to remove mention of 'WCOS' and future devices.
"Please note: Not all of the Desktop fonts will be in non-desktop editions of Windows 10 such as Xbox, HoloLens, Surface Hub, future WCOS devices, etc," Microsoft noted in the document.
We were able to uncover a now-edited page that confirmed desktop fonts for Windows Core OS and newer versions.

According to clues pieced together from preview builds and job postings, Windows Core OS is said to show up on PCs, laptops, Xbox, dual-screen tablets, multiple screen devices, Surface Hub, Mixed Reality headsets, and also the Internet of Things (IoT) products.
WCOS allows Win32, UWPs and PWAs to be installed and run via containers. In fact, Windows 10's Core OS will be locked and stripped down, which should naturally improve performance and security.