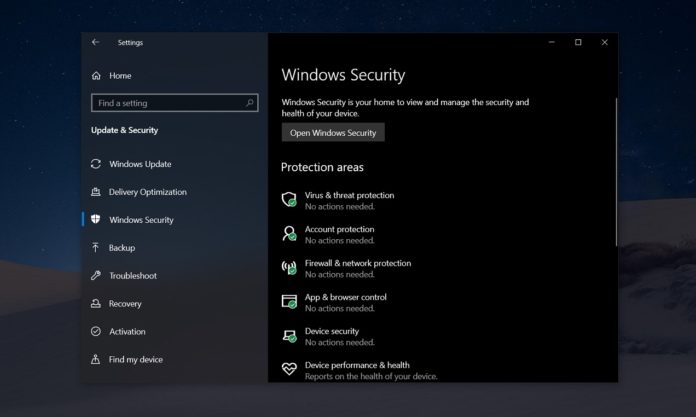 All Windows 10 computers come pre-loaded with Windows Defender, which is set to be renamed to Microsoft Defender, is on par with third-party security products. It's no surprise that many consumers use Windows Defender on their Windows 10 for security and malware protection.
Windows 10 and Windows Defender are updated regularly to protect your computer from malware and attackers. However, a recent update for Windows Defender has gone wrong and Windows 10's built-in antivirus protection software has been skipping files during automatic and manual scans.
As we reported recently, Windows Defender's automatic, quick and full scans skip certain files and the error message is then displayed via notification in the Action Center.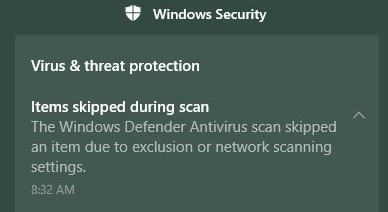 The error message states that some items were skipped due to the exclusion or network scanning settings. Unfortunately, it's unclear how many items were skipped during the scan and there is a possibility that this is a false error.
It appears that the Redmond firm recently implemented a change that blocks Windows Defender from scanning network files. Previously, network scanning was enabled by default, but the March update has disabled it, which is why some users are seeing the warning.
Those who are reporting this problem say they don't have any exclusions applied, which suggests that the behaviour was quietly implemented in an update.
While that's not much of an explanation, those who are reporting this problem should consider ignoring the error as it is most likely to be false.
As some users have observed, you can manually turn on network scan and Windows Defender will no longer display the warning in Action Center.
It is worth noting that Microsoft says it does not recommend users to manually enable this option and scan for files. In our opinion, you should not meddle with network scanning settings, and consider ignoring the warning as Microsoft might update Defender to remove the error message in future.
If the error is bothering you, we have an unofficial workaround.
How to fix Windows Defender items skipped during scan error
First and foremost, run the 'Get-MpPreference' command in PowerShell on Windows 10. If DisableScanningNetworkFiles is set to 'True', network scanning is disabled and Windows Defender may report the above error.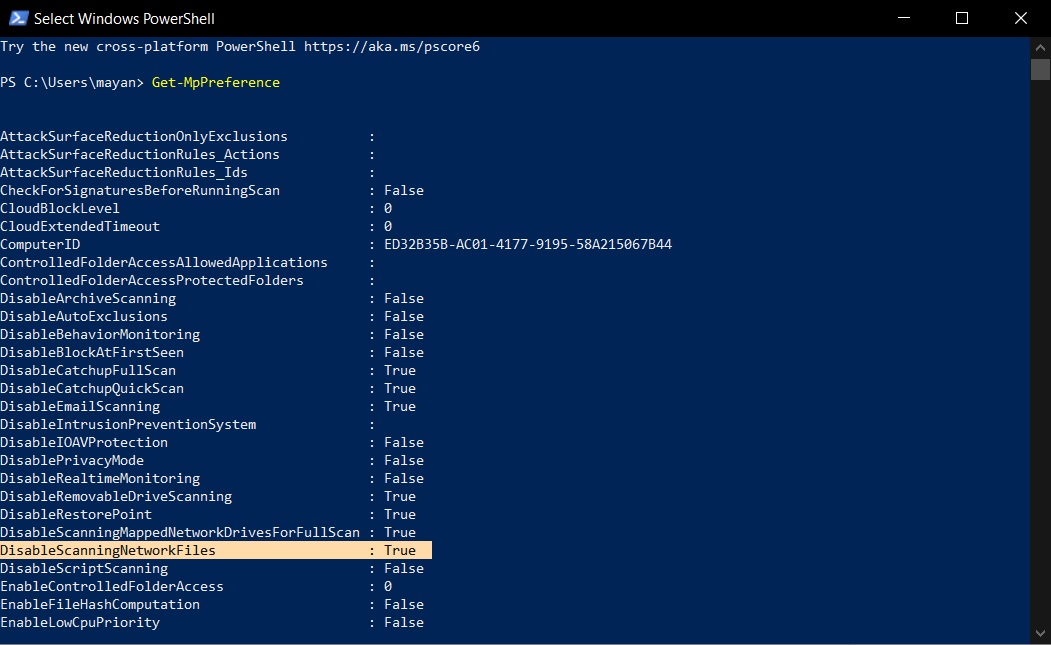 To fix 'items skipped during scan' error in Windows Defender, enable network scanning with the following elevated PowerShell command:
Set-MpPreference –DisableScanningNetworkFiles 0
After the changes are applied, restart your system and this will resolve Windows Defender's problem.
Again, as we noted above, users should ignore the warning and don't tamper with PowerShell.