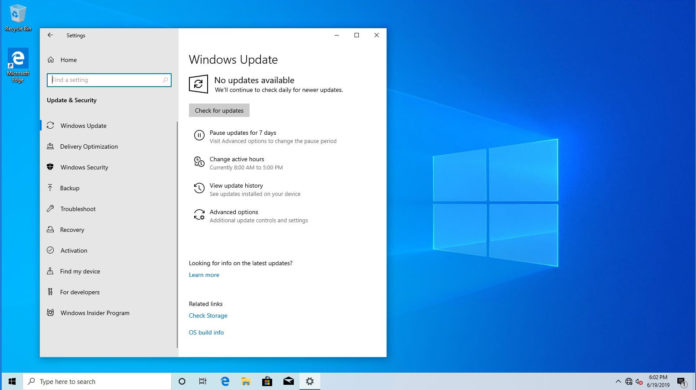 Microsoft's Windows 10 updates have lately become buggy and the situation hasn't changed in a year. Windows 10 KB4540673 is Microsoft's latest Patch Tuesday release and it's plagued with Blue Screen of Death (BSOD) errors, according to numerous user reports, but there are other problems too.
We first reported that KB4540673 may cause Blue Screen of Death (BSOD) on a small subset of devices, but the number of people reporting the mess has increased significantly overnight.
Users have told us that they received BSOD errors multiple times after installing this cumulative update. They were able to boot to the desktop after successfully uninstalling KB4540673.
"I got BSOD after update. Uninstalled update seemed to resolve for now," one user told us.
Another user told us that the patch was reinstalled after they manually removed it due to the system failure:
"Mine is stuck at the BIOS loading screen. Yesterday I restored to an earlier version, but it updated again today".
KB4540673 audio problems
Windows 10's March update is being blamed for sound failures too. Users are reporting that the patch can conflict with older audio drivers and sound card's software, which may lead to PC's vow of silence.
The issues can leave people unable to play videos with sound and hear anything at all from headphones, earphones, and speakers.
"I installed up to KB4551762 last night and since then have not had any sound coming from my laptop. I've tried troubleshooting my audio drives, restarting them, reinstalling them, and rolling back the updates. None of them have worked. Audio was working fine right up until I installed the updates," a user wrote in Microsoft forums.
Temporary user profile bug
We are also seeing new reports of temporary user profile bug on Windows 10. People's Start menus and desktops are reverting to their default states after they applied the cumulative update.
It appears this update could rename and move user profile to a new location. As a result, Start menu, Settings, Taskbar, Desktop and other customizations reset to their default states. Fortunately, people have been able to restore their desktop files by manually moving the files.
"For me, this patch once again causes a temporary user profile bug," one reader told us.
"Again this does the same as KB4532693, KB4535996. When applied on restart it opens a temporary user then have to uninstall," another Windows 10 user wrote in our comments.
"Windows installed the updates and welcomed me to my new version of Windows. Unfortunately yet again it could not log me into my account and provided another temporary account with a suggestion to log out and try to log in again," a frustrated user also confirmed the bug in Microsoft's forums.
Changing user profile back to its default settings is annoying and this is a very serious issue that needs to be addressed properly on Windows 10. The same bug was previously reported in February updates and it appears that it has slipped into the March release as well.
KB4540673 has been also blamed for internet issues, system freezes, and a bug causing some apps to crash.
If you're having issue after Microsoft's March update, you can remove it by following these steps:
Open Settings.
Click on Update & security.
Click on Windows Update.
Click the View update history link.
On the update history page, you can view which updates were installed successfully.
Click the Uninstall updates link and you'll now be taken the Control Panel.
Look for KB4540673/KB4551762 and select the patch.
Uninstall it if you're having issues.
After uninstalling the update, you can temporarily hide the problematic update and prevent Microsoft from trying to re-apply it to your system.
You can hide the update by following these steps:
Go to Microsoft support page and Download a tool called 'Show or hide updates'.
Open the .diagcab file to launch the troubleshooter.
Click Next and then click 'Hide updates'.
After the tool scans for updates, select the KB package that is causing the problem, and click Next.
We don't know how widespread these issues are, and Microsoft itself has yet to comment.