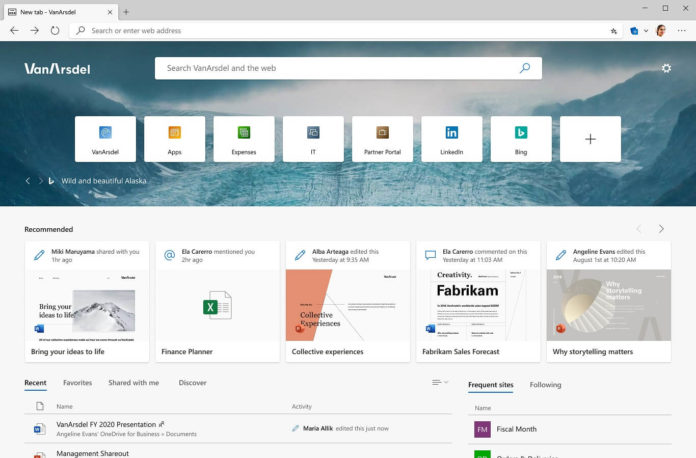 After transition from EdgeHTML to Chromium, Microsoft Edge has become a cross-platform browser and it enjoys all the benefits of Chrome. The new Edge is running on the same engine as Google Chrome and it has access to Google web store extensions, so users can download and install Chrome extensions in Edge.
In February, Google's web store listed Edge as incompatible browser and users were recommended to try Chrome whenever they attempt to install an extension.
We noticed that Microsoft Edge users were greeted with a message reading "Google recommends switching to Chrome to use extensions securely." In its absurd security warning, Google also advised people to download the Chrome browser.
Despite being based on the same engine, Microsoft Edge was specifically targeted and rest of the Chromium browsers were treated differently for some reason.

Over the weekend, Google has quietly updated its web store and the warning message has been removed in Microsoft Edge. In a statement, Google explained what went wrong with its web store and Windows 10's default web browser.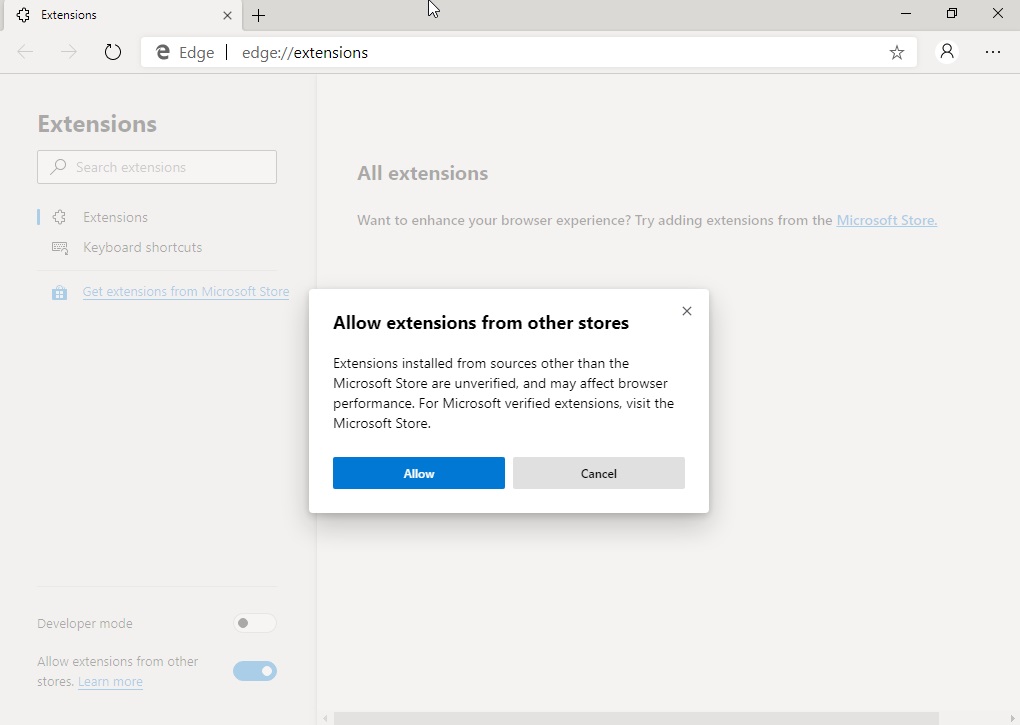 Google says the errors were triggered because Microsoft Edge does not use Google's Safe Browsing Feature, which is used by Google to pull malicious extensions from the Chrome web store.
Microsoft Edge uses SmartScreen instead of Google's Safe Browsing to block malicious downloads and SmartScreen goes further than Safe Browsing service.
Microsoft Edge market share
According to February data provided by NetMarketShare, Microsoft Edge is very close to becoming the world's second most-used browser and Firefox's market share fell substantially in the last few weeks.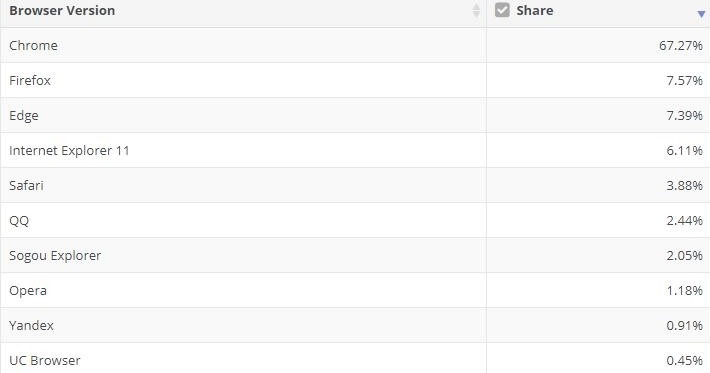 In February, the Chrome market share jumped from 66.93% to 67.27%. Firefox, on the other hand, went down from 8.12% to 7.57%.
Microsoft Edge increased its market share from 7.02% to 7.39%. Edge overtaking Chrome is something that won't happen overnight, but its market share has improved and it appears that Edge could overtake Firefox by summer.