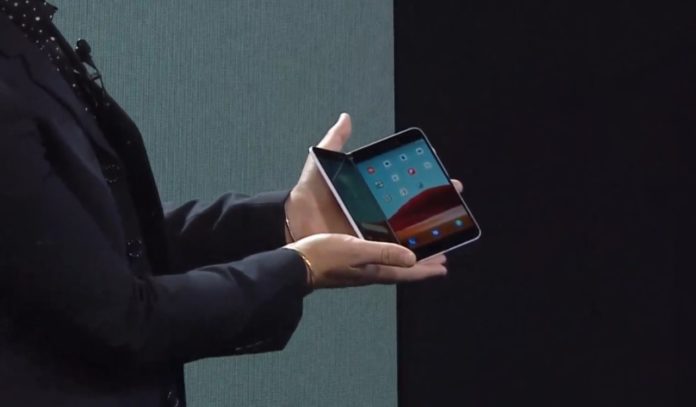 Surface Duo, which was unveiled only in October 2019, is Microsoft's long-awaited Surface phone powered by Android. Surface Duo is said to launch in December 2020 and it comes with two screens that can be used as one larger display, or both can run independently of each other.
Surface Duo will also come with a 360-degree hinge to offer both tablet and phone experience. Depending on the position of the two screens, Microsoft Launcher will also change the UI.
The prototypes showed off at the October launch event confirmed that Surface Duo had holes in place of an actual camera lens. Redmond tech giant's Panos Panay recently also confirmed that Surface Duo will have a world-class camera.
Previously, we reported about Surface Duo's multi-spectral camera and today we have discovered a LinkedIn job post that suggests a world-class camera with multi-sensors is indeed in the works.
As per the LinkedIn listing, Microsoft is looking for a camera hardware architect to build RGB, IR, 3D and multi-sensor camera systems and develop camera modules for Surface products.
Microsoft is expecting the hardware architect to lead the development of high-performance camera and innovative camera solutions to meet the following requirements:
ID
ME Constraints and EMI.
Thermal and reliability.
With 3D and multi-sensor camera system, Surface Duo will be able to recognize features on a person's face such as the eyes, forehead and chin.
As the patents recently revealed, Microsoft could use neural networks to analyze images, which will allow Surface Duo's built-in camera app to determine eye colours. Based on the information gathered from a person's face, Microsoft could allow users to apply filters and other customizations.
An advanced camera system like this could be used for facial recognition purposes as well.