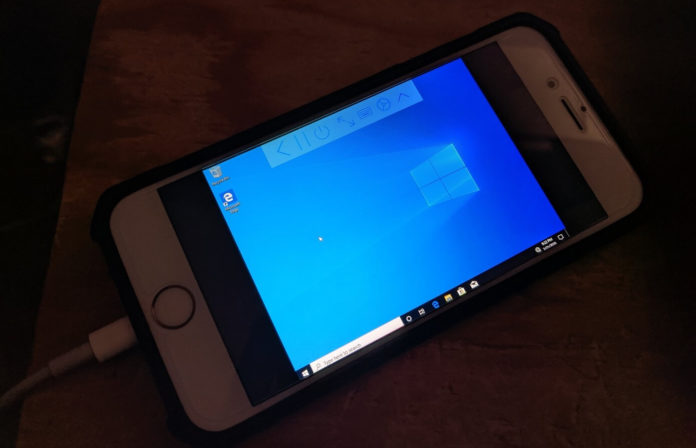 Wish you could do more with your iPhone than just run Apple's app store apps? A group of independent developers is working to sort you out. UTM is a new app that uses QEMU (virtualization software) to run the full version of Windows 10 from Microsoft's operating system image.
iOS devices lack hardware virtualization support and UTM app connects with the SPICE server in QEMU, which allows para-virtualization. With UTM, you can run Windows 10 and even Linux on your iPhone or iPad at a usable speed.
UTM app needs to be sideloaded and it does not require a jailbreak to use, but it's possible that Apple might break compatibility with a future update on non-jailbroken devices.
Some people have already managed to run the desktop of Windows 10 on their iPhone after struggling with the slow installation process. The project is still in early stages and a lot still needs to be done, but it's pretty much usable with a few loading screens.
It's also worth noting that TCG accelerator, which is used to run the OS within the app, can only run at about 70% of the speed, but the performance is better in low graphics use-cases.
Unfortunately, it's practically not possible to run Windows 10 or Windows 10 (ARM) on Apple products natively.
"[Dev] wasn't joking when he said that Windows can run on everything, sadly this is just an emulation and it's probably impossible to run Windows on ARM natively on an A9 processor," a dev said.
If you're interested in the project, you can download the app and Windows 10 ISO images.
In related news, independent developers recently managed to install and successfully run Windows 10X on an Apple MacBook.
Devs used Windows 10X Emulator system image that Microsoft recently released and Microsoft's dual-screen optimized Windows 10X apparently runs surprisingly well on the Apple laptop.