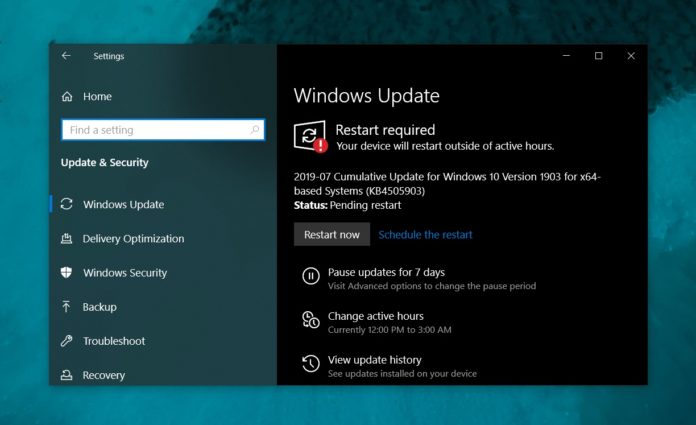 Windows 10 has been experiencing serious issues due to problematic update 'KB4532693', which was released on February 11 with fixes for various security vulnerabilities.
Like every Patch Tuesday release, KB4532693 was supposed to be an important cumulative update, however, users have widely reported that the patch removes their data from desktop and Start menu.
People who have it installed are reporting that Windows 10's desktop, settings, and Start menu boots in a default state as if they've have created a new user account. Any apps and programs that were pinned to taskbar or desktop such as shortcuts have disappeared.
For some folks, Microsoft's buggy patch has also reverted Windows 10 customization and other settings to default values.
As we reported last week, the issue is experienced when Windows 10 boots with a temporary user profile, which doesn't have the shortcuts and icons on the desktop and Start menu that users created in their main account.
In a conversation with Microsoft's support team, multiple employees told us that Microsoft is aware of the issue and are actively investigating the situation.
"Microsoft is aware of this known issue and our engineers are working diligently to find a solution for it," a staff stated.
Microsoft's support team says they were able to resolve the problem on affected PCs by creating a new user account and manually transferring the data from the temporary user profile to a new one.
"[We] create a new local account user then transfer the personal files from the temporary account to the new account. After that, we can just delete the temporary account," Microsoft employee said.
You can also restore your data by uninstalling the cumulative update.
KB4532693 may have a file deletion bug
While some people have been able to restore their files, many people have completely failed to find their vanished personal files and they are unable to restore the files that were moved.
Some users have also encountered a Blue screen of death (BSOD) and boot failures after applying the update.
We don't know if Microsoft is aware of the isolated reports of another bug that wipes out data. Microsoft has yet to acknowledge the mess publicly.