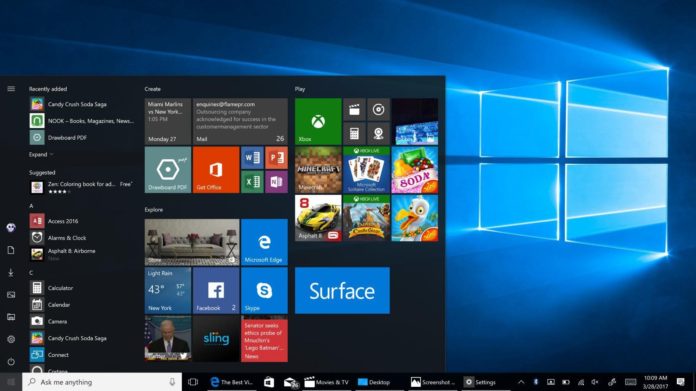 Windows 10 KB4532693, which is a security patch with multiple fixes, has apparently been a serious source of grief for thousands of users. For some folks, the update is reportedly deleting files, while others report that Microsoft has moved all their desktop data to a temporary folder.
Microsoft's latest update has now run into more trouble, as users are reporting serious issues after applying Build 18363.657 or 18362.657. The update, which had previously been deleting files and failing to install for some users, is now causing boot failures.
Users are warning that Windows 10 KB4532693 could break your computer and you won't be able to boot after applying Microsoft's recommended security patch. February 11 Patch is causing dreaded blue screen of death and boot failure for some folks and removing the patch is the only way to restore the system.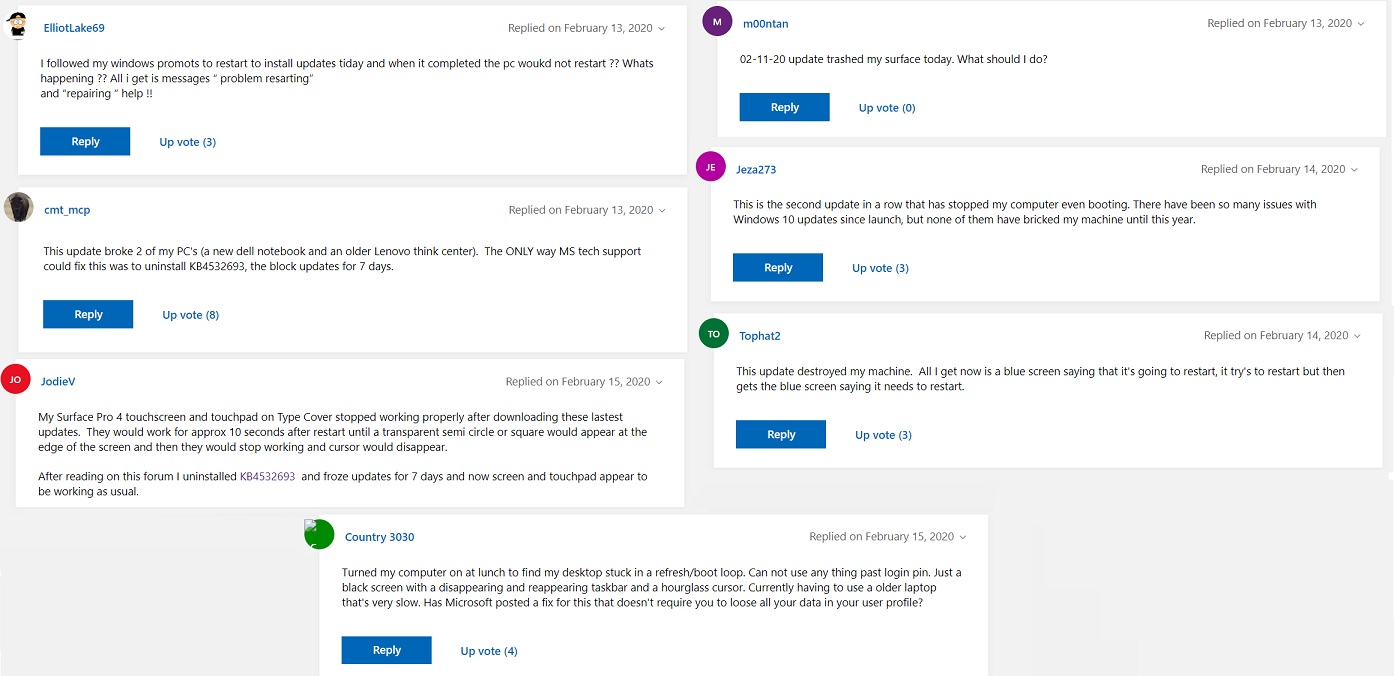 It's not clear what might be going on with KB4532693 and how Microsoft messed up the important update again, but the company has a long history of releasing botched updates.
Microsoft has been messing up with cumulative and feature updates lately, and every single update released last year kept causing new problems while fixing the old ones.
Windows 7 was lenient with Windows updates and it offered more control over every update, so you could selectively install the patch you want. On Windows 10, security updates and monthly updates are installed automatically, and there are times when an update can cause more harm than good.
If the February update is causing you trouble, you can always uninstall it and pause the updates for a week or month.
To uninstall KB4532693, follow these steps:
Press Windows key + I to open the Settings app. Update & Security and then on Windows Update.
Click on the 'View update history' button and then on 'Uninstall updates'.
You can now select the update you want to uninstall and click the 'Uninstall' button.
If you're unable to uninstall the patch from the Settings app, you can also remove it from the command line using the WUSA tool. To do so, follow these steps:
Open Windows Command prompt (cmd.exe).
Run Command prompt as administrator
Use the command wusa /uninstall /kb:4532693 /quiet
If you aren't able to get your PC to boot into Windows, you need to boot into Safe mode by holding Shift key during reboot or mashing the F8 key. With any of these tricks, you'll arrive at a troubleshooting screen.
Click the "Troubleshoot" option.
Click "Advanced Options".
Click the Startup Settings" option and select restart to boot into Safe mode.
After getting into Safe mode, you can go to the Settings app and uninstall the patch.
If the Safe mode doesn't seem to fix the problem, you'll need to use System Restore to put things back to a working state.
On February 11, Microsoft also shipped another buggy update 'KB4524244' and it has since been removed after users reported various bugs.
Microsoft needs to pull its socks up, hire the Question/Answer team back, and do better than this.