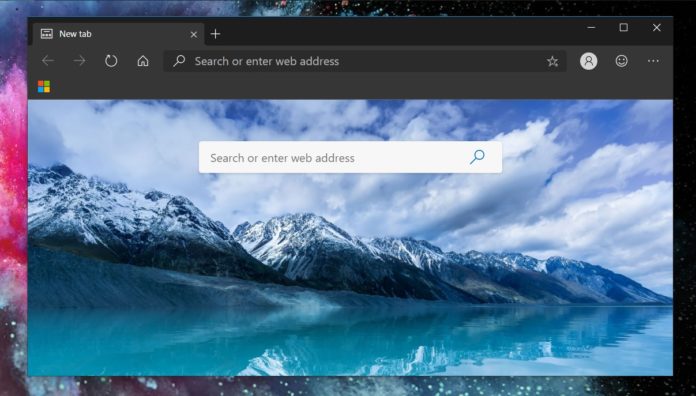 Microsoft's new Chromium-based Edge browser has been in public testing for more than a year and it's a lot like Chrome, which also uses Chromium. Using Chromium and Blink rendering engine was supposed to help with compatibility, but some Google services are reportedly not working properly in Edge.
As some people have discovered, Google services sniff 'Microsoft Edge' in the user-agent header and spurious warnings are displayed.
All browsers including Edge, Chrome and Vivaldi have their own 'User Agent, which is a line of text that is sent from the browser to the website that you open.
The User Agents are used to present a better experience for the particular browser by the websites. While User Agents are a great way to improve the web browsing experience, it has been misused by some web developers and even the bigger tech companies.
In 2019, users noticed that Google is blocking Google Meet, Google Docs, YouTube Music and other services in Microsoft's Chromium-based browser, and changing the User Agent to 'Chrome – Windows' from 'Edg – Windows' makes the page work just fine.
It appears that the search engine giant's services are still sniffing Microsoft Edge and few other browsers. As noted by Microsoft Edge engineer Eric Lawrence, Google's Gmail sniffs the Chromium Edge and it incorrectly returns the name of the attachments.
"When found, GMail returns a |Content-Disposition: attachment| header with a filename encoded incorrectly, resulting in Unicode characters being replaced with underscores," Lawrence said.
According to Microsoft engineer, Google may have a bad UASniff-to-NonStandardsBehavior table somewhere and the approach they're serving in Chromium Edge should be used for IE8 and lower.
"When they see the "Edg/" token in the User-Agent, they encode the Filename attribute of the Content-Disposition header using raw bytes rather than RFC-specified encoded UTF8," he noted.

As a result, the attachments with Unicode texts are saved with an incorrect name in Microsoft Edge.
Thankfully, the smart folks at Microsoft have already started faking the UA header sent to Gmail and Google's sniffing should no longer work in stable builds of Edge.

Another Chromium-based browser Vivaldi has had similar issues with Google services, which they resolved by displaying a User Agent that appears to be identical to Chrome.
"Google services sniffing for "Vivaldi" was a big part of the reason behind us dropping the user agent altogether in our last update," the company said.
While this could be termed as another accident or misunderstanding, Google does have a tendency to "outfox" other companies.