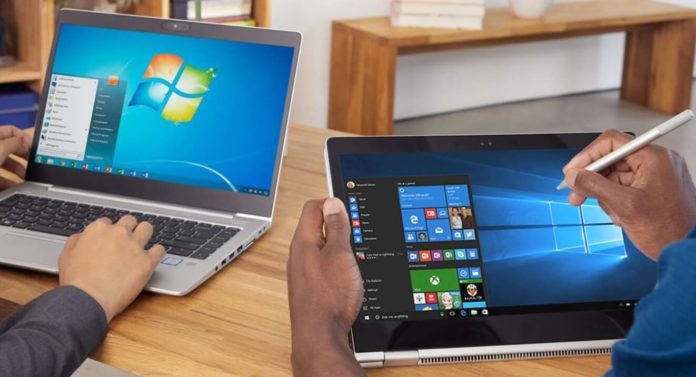 On January 14, Microsoft shipped the final security and non-security update for Windows 7, but it appears that a bug in the update replaces the desktop background with a black screen.
According to several reports on Reddit and Microsoft's forum, Windows 7 KB4534310 contains a weird bug that replaces an existing desktop wallpaper with a black screen. Some holdouts are also reporting that the desktop background is reverted to solid black colour on every reboot.
It looks like the bug usually happens when Microsoft's activation server thinks that the PC is not activated or using an illegal product key, and it's entirely possible that Microsoft's activation servers were having problems. Some Windows 10 users are also reporting the issue, which points to possible issues with Microsoft's activation server.
"I just had the same problem. However not all images seem to be affected. My main monitor is running at 1920×1080. A 2560×1440 image does not work for me while at least a 1920×1200 does. I did not check more resolutions. Also it turned out that different Picture positions (mine was set to "Stretch") work for said 2560×1440 picture," a Windows 7 user confirmed the issue.
Users are claiming that uninstalling the offending update (KB4534310 or the security-only update KB4534314) resolves the problem.
"This too is happening for my company. All PCs, laptops or desktops, that were running Windows 7 were affected. All are joined to a domain and we also have the extended support," a user said.
If your screen has turned black after applying the patch, you should try out different wallpaper resolutions before uninstalling the update.
KB4534310 installation issues
Additionally, some holdouts have run into issues when installing Windows 7 KB4534310.
At the time of writing, more than 180 users have confirmed the Windows 7 update installation issues on Microsoft's forum.
Microsoft has yet to acknowledge these problems with Windows 7.