Along with foldable and dual-screen Windows PCs, Dell also showed off the Alienware Concept UFO at CES 2020, which combines the idea of Nintendo Switch with portable gaming PC.
Alienware Concept UFO, which is a Nintendo Switch-like portable gaming PC, runs Windows 10 and it supports desktop games.
The Nintendo Switch has seen great success by having a screen in the controller and offering a premium ad-free experience but with added portability. Many third-party developers and publishers port their PC only games to Nintendo Switch, but there's a noticeable downgrade in graphics of games ported from other platforms.
The Concept UFO is an attempt to pack PC gaming experience into a tiny form factor without relying on mobile processors and addressing these problems of the Switch.
With Alienware Concept UFO, Dell could make Windows gaming even more adaptable by wearing the Switch's clothes and gamers will have access to the same library of games that are offered on a regular gaming laptop.
Alienware Concept UFO features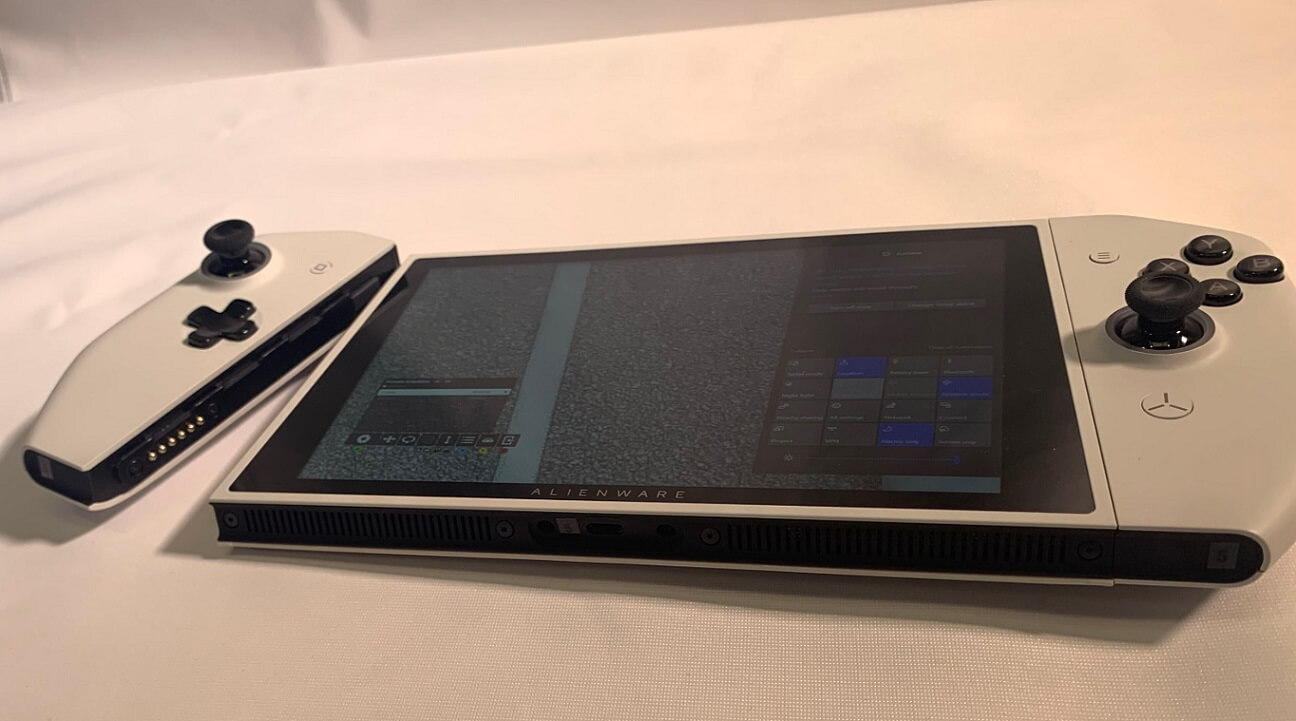 According to Dell, Alienware Concept UFO is equipped with an 8-inch display and it has 1900×1200 resolution.
Alienware Concept UFO is running a 10th Gen Intel processor, standard Windows operating system with support for Wi-Fi and Bluetooth.
The Concept UFO is modular and controllers can be detached, so you can use it in handheld mode or on a table with a kickstand attached to the device.
The capabilities of the Concept UFO can be extended if you hook it up to external display and use controller or inputs such as a mouse.
Although Concept UFO is meant to be a portable PC for gaming, the device runs a custom launcher on top of Windows 10. Dell insists that the prototype uses standard Windows 10 installation and it's a gaming PC in a tiny form factor.
"This is going to be a full PC," a Dell representative told reporters at CES 2020. According to Dell, this is essentially a gaming PC in a unique body style with access to a massive library of games that Windows 10 currently offers.
The device is just a concept and Alienware may never turn it into an actual product due to possible software compatibility issues, but it's really freaking cool.