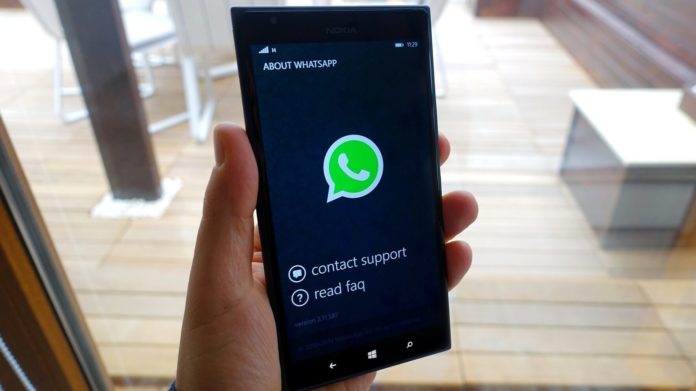 The Facebook-owned WhatsApp keeps growing and evolving. WhatsApp is regularly updating its messaging app on all platforms to stay ahead of its rivals, but it's not possible to develop new features for older platforms abandoned by its creators.
According to Facebook, it wouldn't be possible to develop new features without the technologies that are bundled into updated platforms. As a result, WhatsApp has decided to discontinue support for platforms like Windows Phone 8.1, Windows 10 Mobile, and older versions of Android.
WhatsApp support for Windows Phone ends later today and Facebook plans to pull WhatsApp from the Microsoft Store after July 1, 2019.
WhatsApp features might stop working on these phones and you wouldn't be able to chat with your contacts in future. For example, Facebook could disable features like new account creation, GIF integration, sync before dumping the platform entirely.
It's been almost two years since Microsoft confirmed that Windows 10 Mobile will reach the end of support in December 2019. As a result, developers have decided to discontinue their applications for this particular platform.
As per the updated document, Windows 10 Mobile may remain on life support for one more month as Microsoft has extended the end of support date to January 14, 2020. This means Microsoft could release the final cumulative update for Windows 10 Mobile when the next Patch Tuesday is around.