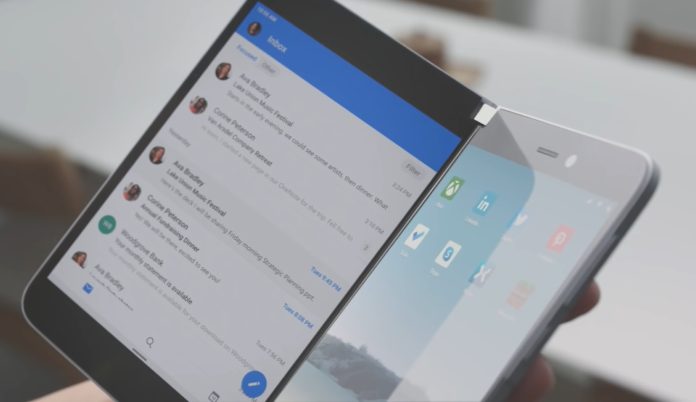 Microsoft's Android Surface Duo phone and Surface Neo with Windows 10X are still a year away from retail, but Microsoft has promised that existing apps will work on these unconventional devices.
Microsoft clarified that existing apps and web apps will work on Surface Duo, but there's a catch. According to Microsoft, existing Android and web apps will run on the Surface Duo but only on one screen unless the software is modified.
"Your current websites and Android apps will continue to work and run on a single screen," Microsoft said. Developers would be able to use the same tools they use now to develop apps for the new form factors.
Microsoft is actively developing new solutions to get existing sites and apps work well on dual-screen devices.

The Windows 10X-powered Surface Neo will support current web, UWP, and Win32 apps.
While the current apps will work on one screen, Microsoft is hoping that developers will heed its call to embrace dual-screen experiences.
The developers need to use the company's APIs to adjust their apps to use both screens simultaneously, but we don't know how much work is needed to adopt dual-screen experience.
Developers can tailor their apps for both Windows and Android dual-screen devices with assistance from the Redmond giant. A new set of APIs is being developed to enhance current apps to use dual-screen capabilities and features like the 360-degree hinge.
PWAs and websites
At a mid-November BlinkOn 11 conference, Microsoft highlighted its upcoming plans about enabling PWAs and web sites to use 'windowing configurations', which should improve the experience on dual-screen devices.
"The web is available on both and so we think that developers can target these enlightened contents and experiences on these new devices. Here's an example of a web-based Map app where on one side you have you know a ListView and your map is kind of spanned across both of the screens by default," Microsoft's Daniel Libby said.
This should benefit all dual-screen and foldable devices. These kinds of devices also include the upcoming Surface Duo dual-screen phone running Android and Surface Neo dual-screen tablet running Windows 10X.