Back in 2017, Microsoft introduced a version of Windows 10 for devices powered by ARM chips. Since then, Microsoft and Qualcomm have been collectively working on optimizations for Windows 10 on ARM and allowing developers to port their x86 apps to ARM64 devices.
Developers have been fiddling with Windows 10 on ARM for smartphones and the OS was recently ported to unsupported devices like Lumia 950, 950 XL and Acer Jade Primo.
Earlier this year, we saw OnePlus 6T and even Google Pixel 3 XL running on Windows 10, and now software developers are porting the desktop OS to other Android phones.
Windows 10 ARM has now been shown off running on OnePlus 6 and as well as Xiaomi Mi Mix 2S.
A developer, who goes by the alias Lemon1Ice, confirmed that Windows 10 ARM can be installed on OnePlus 6 and the OS is also being ported to Xiaomi's flagship phone Mi Mix 2S.
"It seems Mi Mix 2s can join the party soon. Since It's a Synaptics touch controller, getting it to work should be easy," the dev said.
For OnePlus 6 (Snapdragon 845), they used the drivers of Lenovo's Always Connected Yoga C630 laptop. At the moment, Windows 10 does not work well enough on OnePlus 6 as only touchscreen and UPS are functional.
Samsung Galaxy S8 and other Snapdragon 835 phones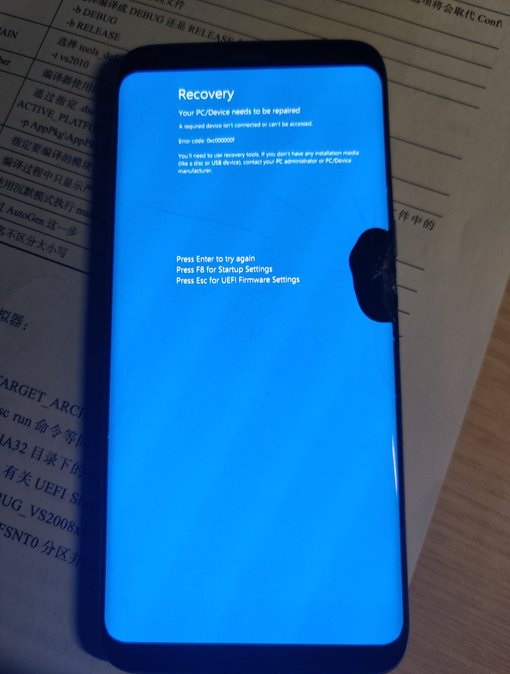 Another developer Evsio0n revealed that it could be possible to run Windows 10 on Samsung Galaxy S8 in the near future but the device is currently failing to boot desktop.
In a conversation with Windows Latest, the developer shared the following details:
"Using the fake Linux kernel to warp with DTB so that Linuxloader ( in ABL partition) can boot this efi," the developer told us.
Besides booting Windows 10 in the emergency download mode, the dev managed to run into a blue screen of death (BSOD) error due to the ACPI (Advanced Configuration and Power Interface) issues.
The idea of Windows 10 running on Android is utterly intriguing for users who want to try the desktop OS on their phones.
If the OS gets ported and finally pushed out to Galaxy S8 handsets, we hope to see many more Android flagships running on Windows 10 in the coming months.