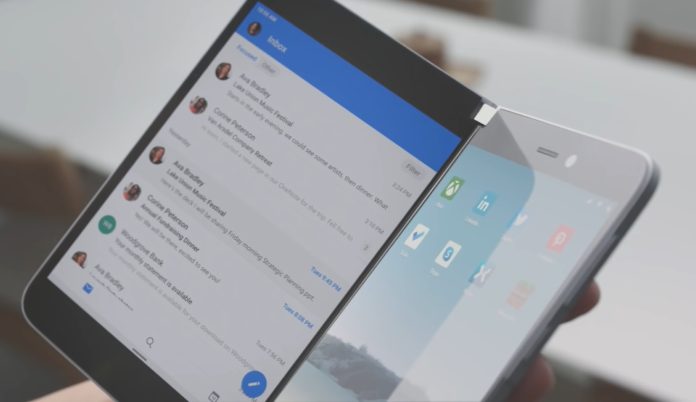 Microsoft recently announced a dual-screen phone called Surface Duo with Google's Android and it appears to be the folding phone that we all have been drying for.
Microsoft has been building its own ecosystem within Android for a while now and the company is finally building a phone running Google's operating system, but we're left with some pretty big questions about the dual-screen Surface Duo.
We don't know anything about the camera on Surface Duo and how the device will handle its orientation when it is used in different form factors.
A new patent application published yesterday and discovered by us today reveals what the firm is planning for its Surface Duo or upcoming dual-screen phones. In the patent filing, Microsoft has revealed a new technology to determine the orientation of the two portions.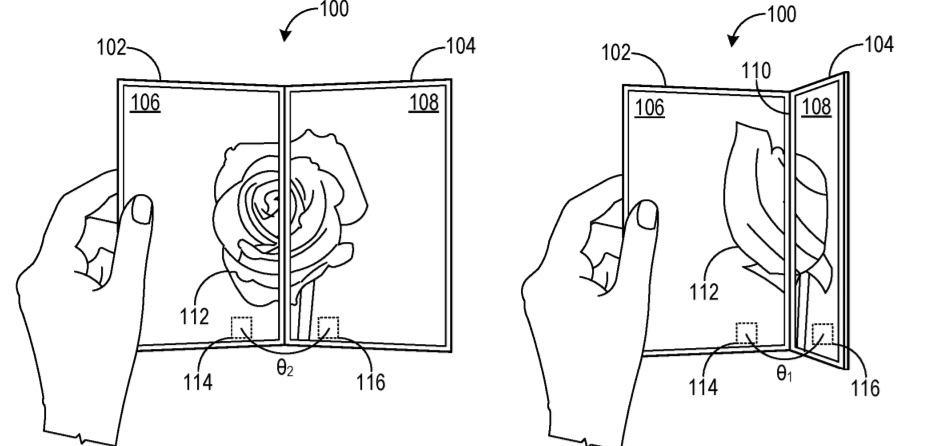 Both portions of the devices have a three-dimensional orientation sensor system. The first and second three-dimensional orientation sensor system share data to determine an orientation between the two screens. After the orientation is determined, Microsoft's skinned version of Android or possibly Windows 10X will adjust a function of the device.
"By using a three-dimensional orientation sensing system in each portion of the computing device, the relative orientation of the computing device portions can be determined in all possible device orientations, thereby improving computing device performance over systems in which the relative orientation of a first portion and a second portion cannot be sensed in all device orientations," Microsoft noted in the filing.
The patent could also apply to the Surface Neo, a dual-screen device that runs Windows 10X.