We first heard about dual-screen Surface Centaurus with Windows Core OS in late 2018 and Microsoft reportedly showed it to some of their employees at a internal event earlier this year.
We have already seen many Microsoft patents about the company's rumoured foldable device, which pretty much revealed what the company is developing behind the closed doors.
Surface Centaurus is said to be the next big thing at tomorrow's hardware event and Microsoft is also expected to announce a new operating system internally codenamed Windows Core OS / Windows Lite OS.
According to a new report by Evan Blass, 'Windows 10 X' may be a final name for Microsoft's Windows Core OS, a stripped-down and modular version of Windows for new form factors.
We don't know the abbreviation of X in Windows 10 X, but it's unlikely to be pronounced 'ten'.
Since Windows 10X is being prepared for dual-screen and foldable devices, it's also possible that the 'X' refers to 360 degrees folding/rotation. Another unconfirmed report suggests that Microsoft is working on 'Surface X' which could be the marketing name of the Surface Centarus.
Desktop apps
The same report confirmed Win32 programs would be available on Windows Core OS (now called Windows 10 X) via containers, which means Microsoft is working on local emulation to support older applications.
It's worth noting that LinkedIn job lisiting also confirmed that Microsoft's modular operating system will be able to run classic Win32 apps (.exe) like Google Chrome through emulation.
What you should expect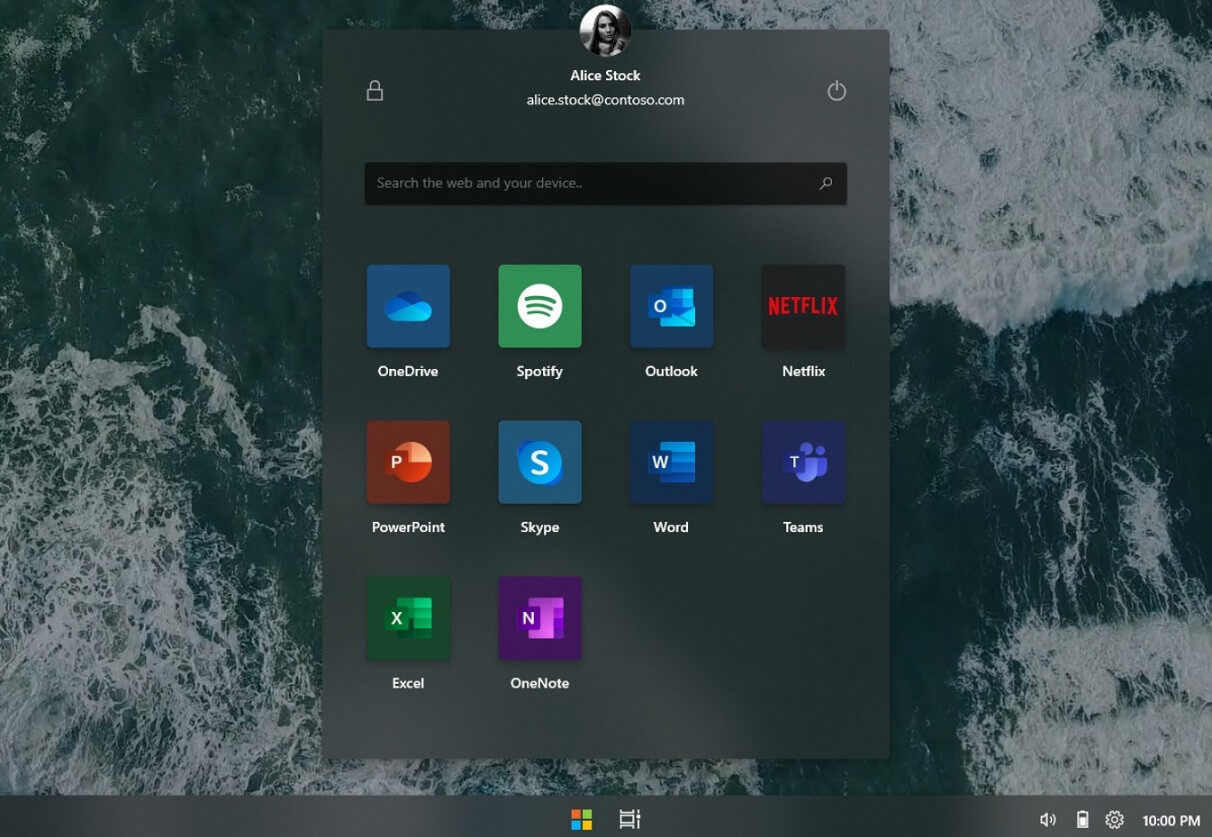 At Computex, Microsoft talked about something it calls Modern OS and it does not appear to be traditional Windows 10.
If Modern OS project is associated with Windows 10 X, you can expect it to be modular, secure by default, always connected, includes experiences that are powered by AI, and people can operate it with the mouse, keyboard, pen, voice or touch.
Surface Centaurus with Windows 10 X is said to be announced tomorrow.