Microsoft recently rolled out a new feature for Windows 10 Your Phone app that allows you to monitor battery levels of Android handset directly from your PC. In addition to getting the battery status of your Android device, Microsoft also added a new capability to show wallpaper of the phone within the app as an icon.
Microsoft is now testing another new feature that would allow you to respond to notifications from apps like Facebook, messages and others directly using the Your Phone app.
Your Phone app displays all Android apps notifications within a panel. Once the update is rolled out to everyone, you will be able to respond to Android apps notifications directly from the app and as well as the notification toasts.
"Your Phone app now lets you respond to your notifications from the Notifications page in the app as well as from toasts! Check it out and let us know what you think," Microsoft said in an announcement.
More Samsung phones will get "Link to Windows" experience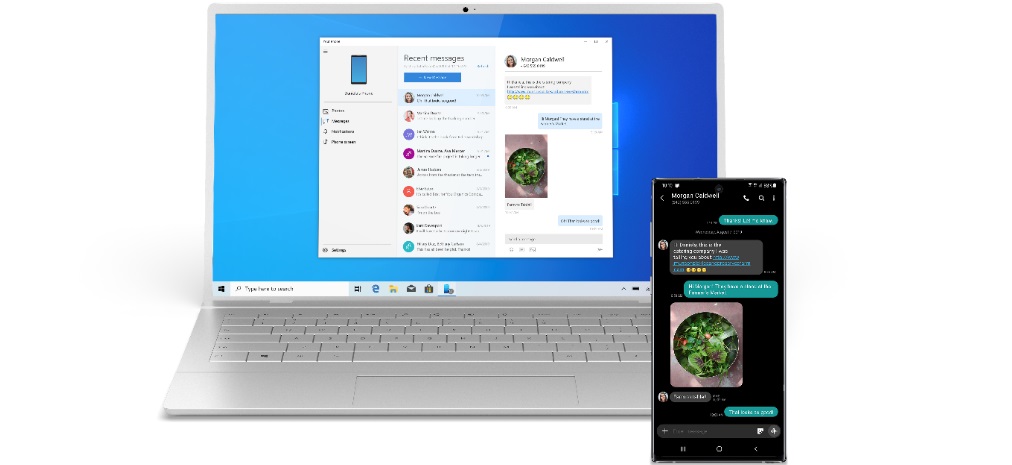 Samsung's 'Link to Windows' experience has improved Your Phone app-related capabilities on the Note10. Unlike Your Phone, 'Link to Windows' allows Note10 to work with any Windows 10 May 2019 Update PC connected to the same WiFi network, and Bluetooth is also not needed.
The Note10 also comes with a dedicated "Link to Windows" setting and a button in the notifications panel.
A report in August revealed that other Samsung phones such as the Galaxy S10 may get built-in "Link to Windows" experience, which is currently exclusive to the Note10 and Note10+.
Today, Samsung confirmed that the "Link to Windows" feature will be rolled out to Galaxy S10, S10+, S10e, and S50+ as part of a software update. The update is available for Samsung Galaxy S10 models in the European markets since September 23, but it's unclear when the smartphone maker will push the update to customers in the United States.
Link to Windows experience should be also rolled out to other Samsung phones, including the A50 lineup, but it's not known when the update will be shipped to other phones.