Microsoft unveiled Surface Go in 2018 and the company's entry into the budget computing category was successful. Microsoft Surface event is two months away and it's apparently time for the rumour mill to start grinding again.
According to a new Benchmark listing that we uncovered, Microsoft might be working on a Surface Go with Intel Core m3 and 8GB of RAM. The benchmark is for a model named 'OEMTX OEMTX Product Name EV1', a similar codename was previously used for benchmark of the first-generation Surface Go.
In the Geekbench listing, the Surface Go has been benchmarked with Intel Core m3-8100Y and 8GB of RAM. It shows Intel Core m3-8100Y clocked at max 3.39 GHz gaining a single-core score of 3,113 and a multi-core score of 5,621.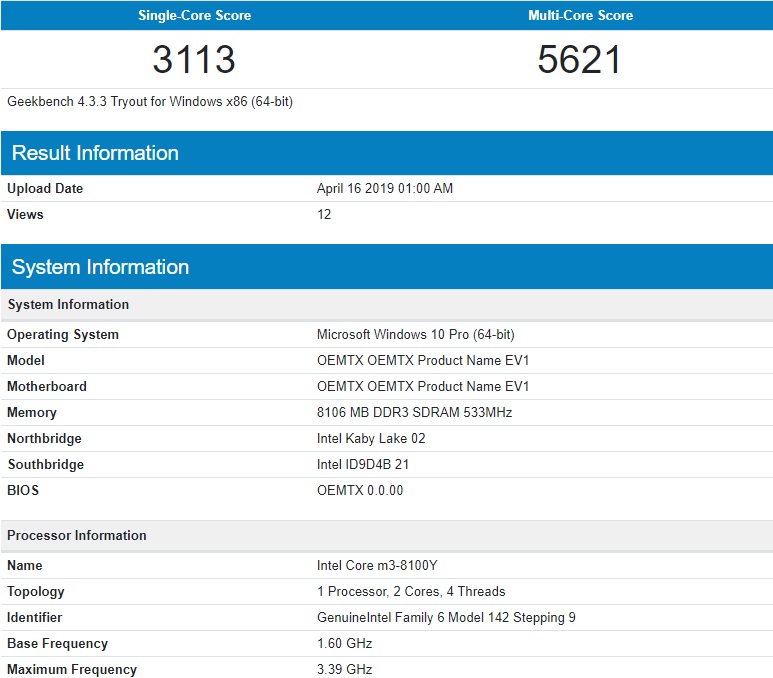 This puts it ahead of the Surface Go with Intel Pentium 4415Y, which has a 1,895 single-core score and a 3,874 multi-core score.
It's also worth noting that the original Surface Go with Intel Pentium runs max at 1.6GHz and lacks the Turbo Boost feature, but Surface Go with Intel Core m3 will apparently support this feature.
It's also important to note that the model shown in the listing runs Windows 10 Pro.
Here's a comparison of these two Surface Go variants: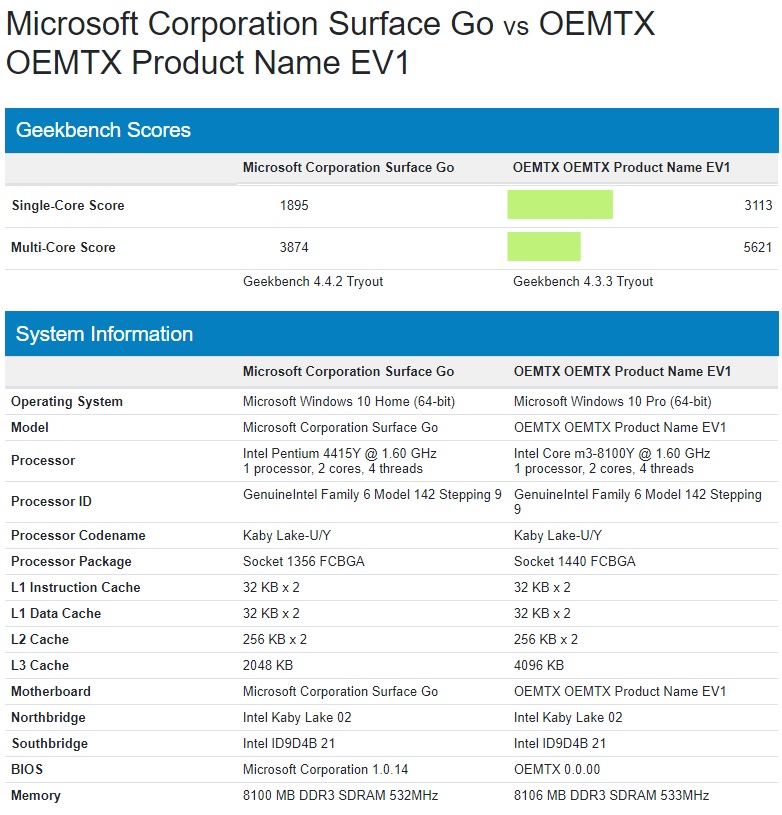 Geekbench numbers have backed speculation of a new Surface Go model, but it's unclear if Microsoft will update the affordable device later this year. For now, we can only speculate on when that might be.