Microsoft is always looking into different solutions to improve the hinge mechanism of its 2-in-1 Surface Pro and Surface Book devices. A recently discovered patent revealed that Microsoft is considering revolutionary touchpad for the Surface Pro 7 and now another patent has revealed that the firm wants to improve the hinge mechanism of its Surface Book.
Spotted by us, a Microsoft patent titled 'Locking mechanism' was published by USPTO on June 25, 2019. In the filing, Microsoft has discussed a secure connection that would offer a minimal gap between the first portion and second portion of a device.
"The gap may be dependent on the type of locking mechanism used and/or the tolerances (e.g., the differences in the actual dimensions from the desired dimensions of the design) designed into the locking components of the locking mechanism," the patent reads.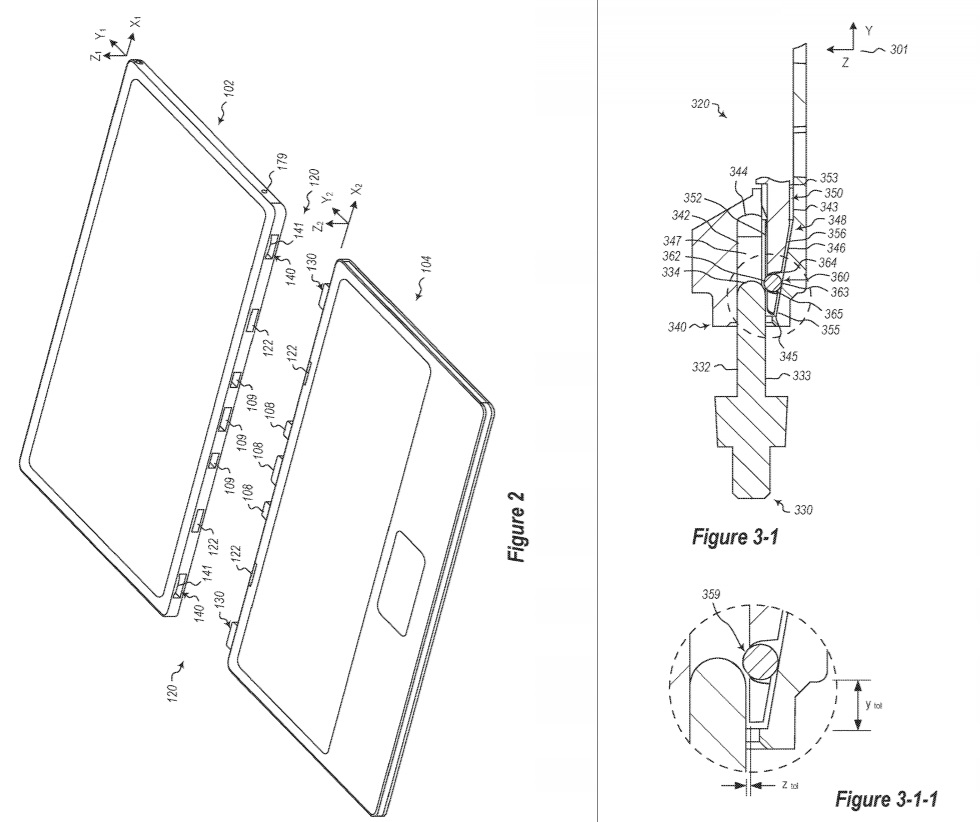 The patent also points to free play movements of the device:
"For example, when a user pushes on the top of the first portion with a small force (e.g., 1 Newton), the free play of the entire computing device is the amount of angular displacement about the hinge," the filing reads.
It's worth noting that patents aren't necessarily predictors of what a final device from the Redmond firm will look like. Also, the date when the patent was published does not mean that a new Microsoft Surface device is around the corners. However, it does confirm that Microsoft is exploring various solutions to 2-in-1 device challenges.
Other patents
Multiple patents for foldable Microsoft devices were published in the past few months, including a patent that aims to improve the durability of a complex dual-screen device.
On paper, foldable smartphones and dual-screen 2-in-1s seem like the perfect idea, but in reality, such designs come with quite a few challenges.
A recently-published Microsoft patent suggests that foldable displays are at risk of damage when the two parts of the device come in contact. Microsoft, however, appears to have a solution to durability concerns.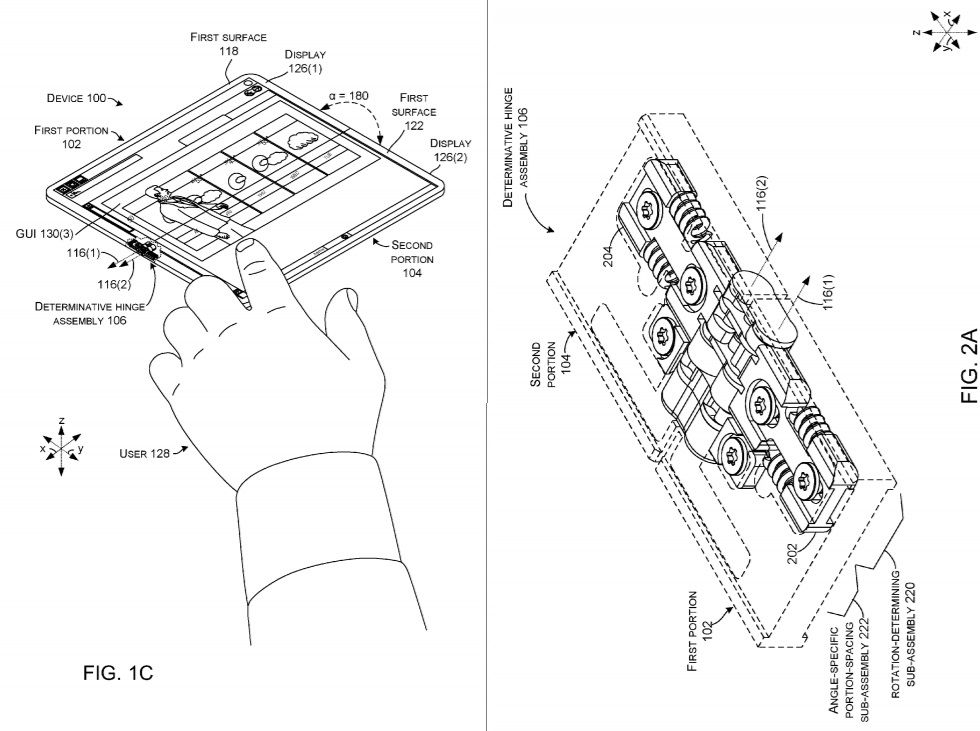 Spotted by us, a Microsoft patent titled 'Hinged device' was published by USPTO on July 30, 2019. In the filing, the Redmond firm says the first and second portions of dual-screen devices might contact one another at 'certain angles of rotation'. When two portions are brought near each other, the possibility of display or mechanism damage is higher.
The patent goes on to say that Microsoft could prevent the device from sustaining damage by implementing 'determinative hinge assemblies' that would rotationally secure first and second device portions relative to a first hinge axis.
More recently, a patent for wireless charging support on a dual-screen device was also published by the USPTO.