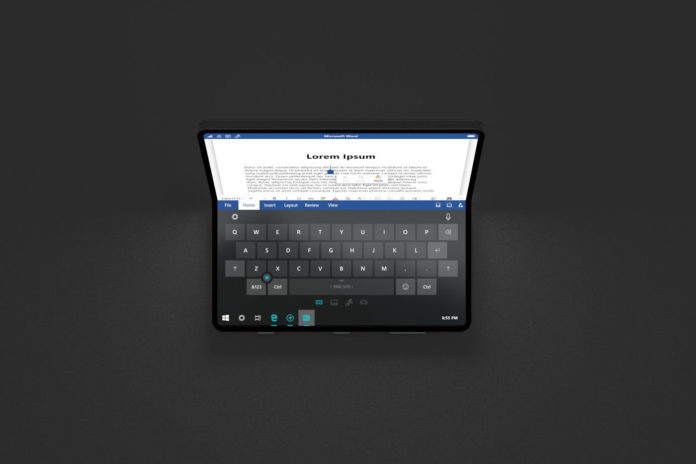 While Samsung continues to figure out solutions for the Galaxy Fold's embarrassing mistakes, a new patent application has emerged online that suggests we might be getting a Microsoft's foldable device that will present consumers with wireless charging feature.
Unlike the previous patents from the Redmond firm, the one that we discovered today uses a multi-sided electromagnetic coil. The patent titled MULTI-SIDED ELECTROMAGNETIC COIL ACCESS ASSEMBLY was filed by Microsoft in February 2018 and published by USPTO on August 29, 2019.
In the filing, the firm says dual-screen devices fold up into a compact form factor and it could be used in an open position (180°) or reverse-closed position (360°). While the assembly could allow for better user experience and improve productivity, it's actually difficult to design magnetic access to electromagnetic coils inside such a computing device.
Microsoft's solution, according to this new patent, is enabling multi-sided magnetic access to an electromagnetic coil.
Here's a diagram of what Microsoft's foldable device is envisioned to look like: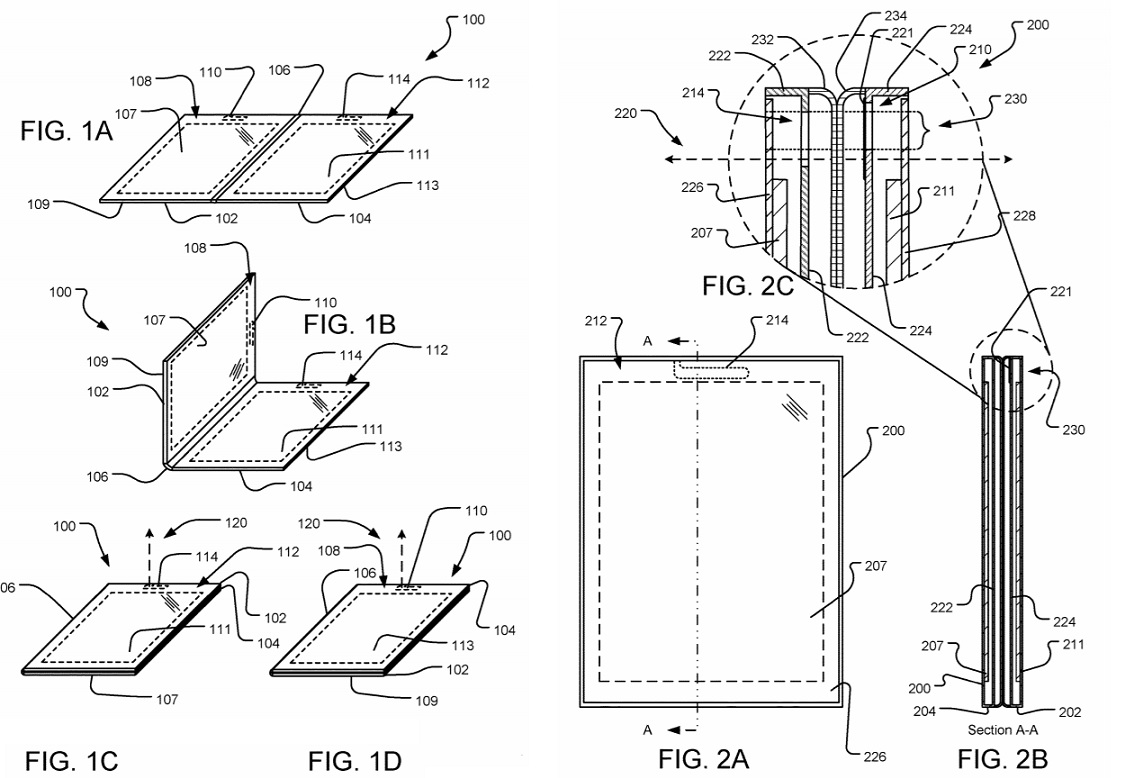 Microsoft's solution will also use non-shielding through-channel that would allow a magnetic field to access the electromagnetic coil from either side of the closed or reverse-closed computing device.
"A mechanical joint connects the first computing device portion and the second computing device portion such that the first side is positioned to face the third side and the electromagnetic coil overlaps the first through-slot and the second through-slot along an axis running orthogonal to the first computing device portion and the second computing device portion. Control circuitry adjusts matching to compensate different physical configurations, and firmware switches the radiofrequency configuration," the patent reads.
Wireless charging
Microsoft says both inductive charging circuitry and near field communication (NFC) circuitry would be connected to the electromagnetic coil. In theory, inductive charging is a term that's commonly used for 'wireless charging or cordless charging'. This wireless charging technology uses an electromagnetic field to transfer energy.
"The multiple physical configurations present an opportunity to use Near Field Communications (NFC) and inductive charging from multiple sides of the computing device in various physical configurations," the firm stated.