Microsoft appears to be working on new icons for its core Windows 10 apps, including the File Explorer.
Earlier this year, Microsoft started updating the various logos for Office apps (Word, Excel, PowerPoint) and OneDrive that reflect a more modern aesthetic. The icon refresh might be coming to several first-party Windows 10 apps with an upcoming Insider preview update.
The company is currently testing the new icons for apps like File Explorer, Groove Music, Movies & TV, Microsoft Solitaire, and Mail & Calendar. The new Fluent Design-based icons make subtle use of different shades of blue and other colours, which definitely look sharp and come in line with the redesigned Office apps icon.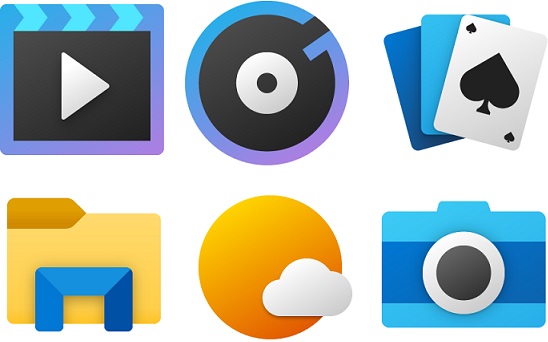 Microsoft could be preparing these new icons for Windows Lite's Start menu that would abandon live tiles for a minimal design, but it is likely that the firm will also refresh the icons in all Windows 10 versions.
Start menu
According to reports, Microsoft is planning to introduce a new Start menu with Windows Lite and recently-leaked Windows 10 20H1 update provided us with an early glimpse into what the firm is internally testing for Start menu.
The leak revealed that the Start menu will ditch the live tiles for colourful icons, and it will also have a user profile picture at the top.
It's unclear whether Windows Lite Start menu will be brought to the full Windows 10 desktop and it doesn't necessarily mean the firm is completely done with Live Tiles.