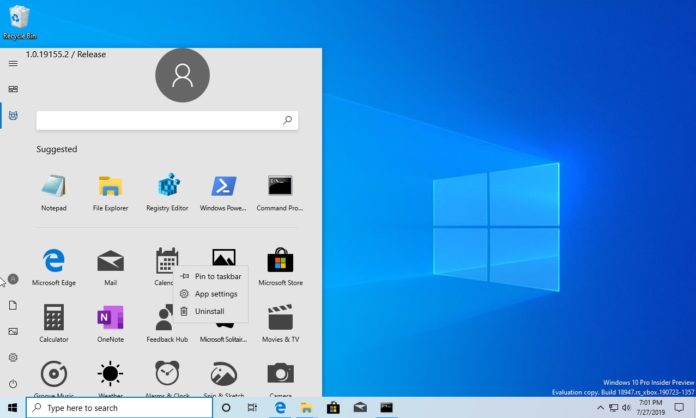 Microsoft's accidental release of an untested Windows 10 preview update to the Insiders revealed a new Start menu. The Start menu in the leaked build lacks Live Tiles and it could be part of the new experience that Microsoft has been preparing for Windows Lite, a stripped-down and lightweight version of Windows.
The new Start menu appeared in internal-only Windows 10 Build 18947 that Microsoft accidentally pushed to some Insiders in Fast, Slow and Release Preview Rings.
While Microsoft has already pulled the update, we've managed to get our hands on the leaked build featuring the new Start menu.
This is Windows 10's new Start menu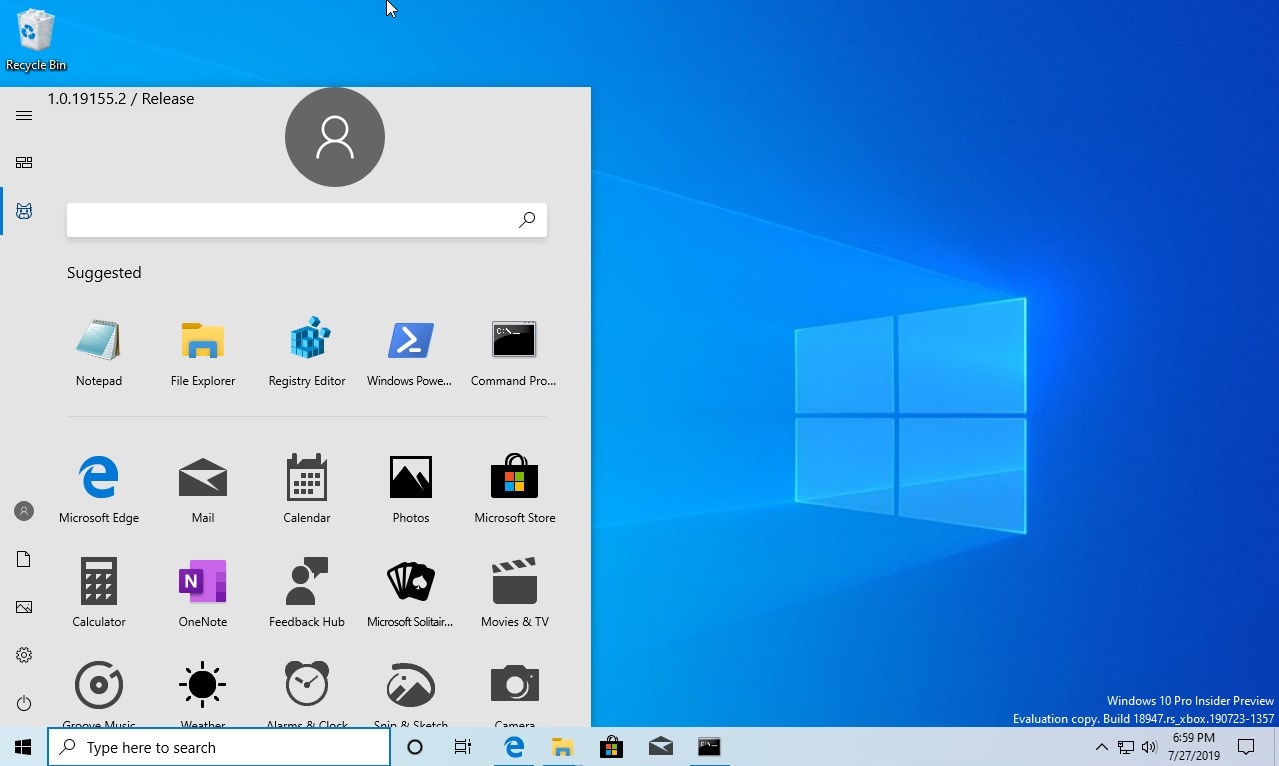 Windows 10 Build 18947 comes with two Start menus – Classic Start and Start Insiders. The second option fires up the stripped-back Start menu design that ditches the metro-era live tiles for standard grid icons.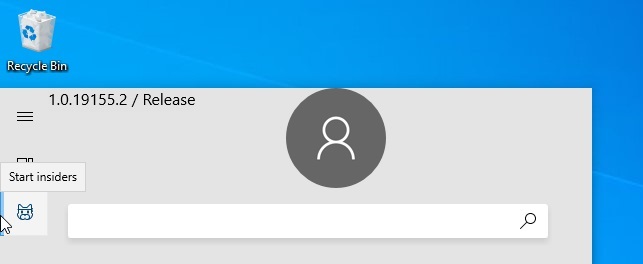 The Start menu is currently very basic and it can only launch apps or perform searches.
It also has a search bar at the top which allows you to search your apps and web. For instance, Notepad search result includes both the app listing and web links. Below the search bar, you'll see a list of the "Suggested" apps that you've used the most.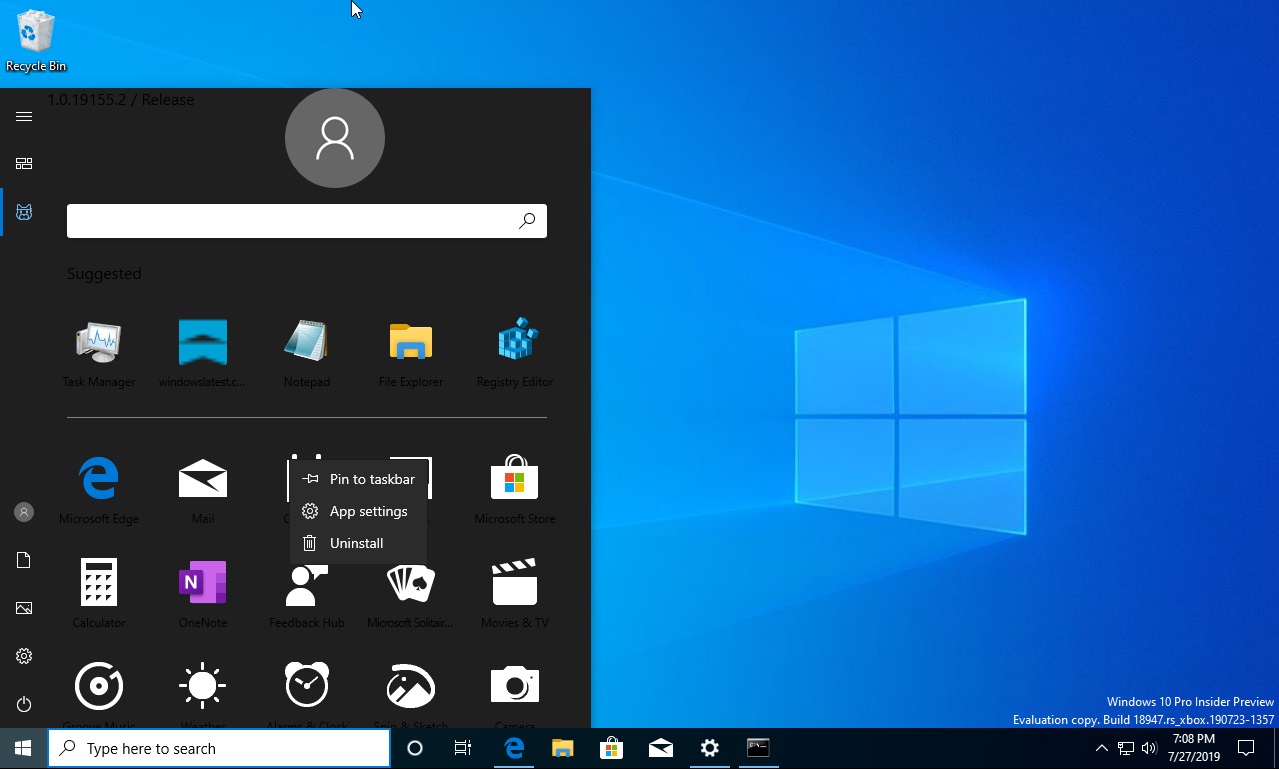 The suggested area is not just limited to the Windows apps as it can also feature the most viewed website based on browsing history. Both Start menu's suggested and Windows Search's Top apps may feature similar apps.
As usual, the right-click menu lets you pin the app to the taskbar and manage app settings. You can also uninstall an app.
In tablet mode, the Start menu is centered on a transparent background and it looks very similar to the desktop version.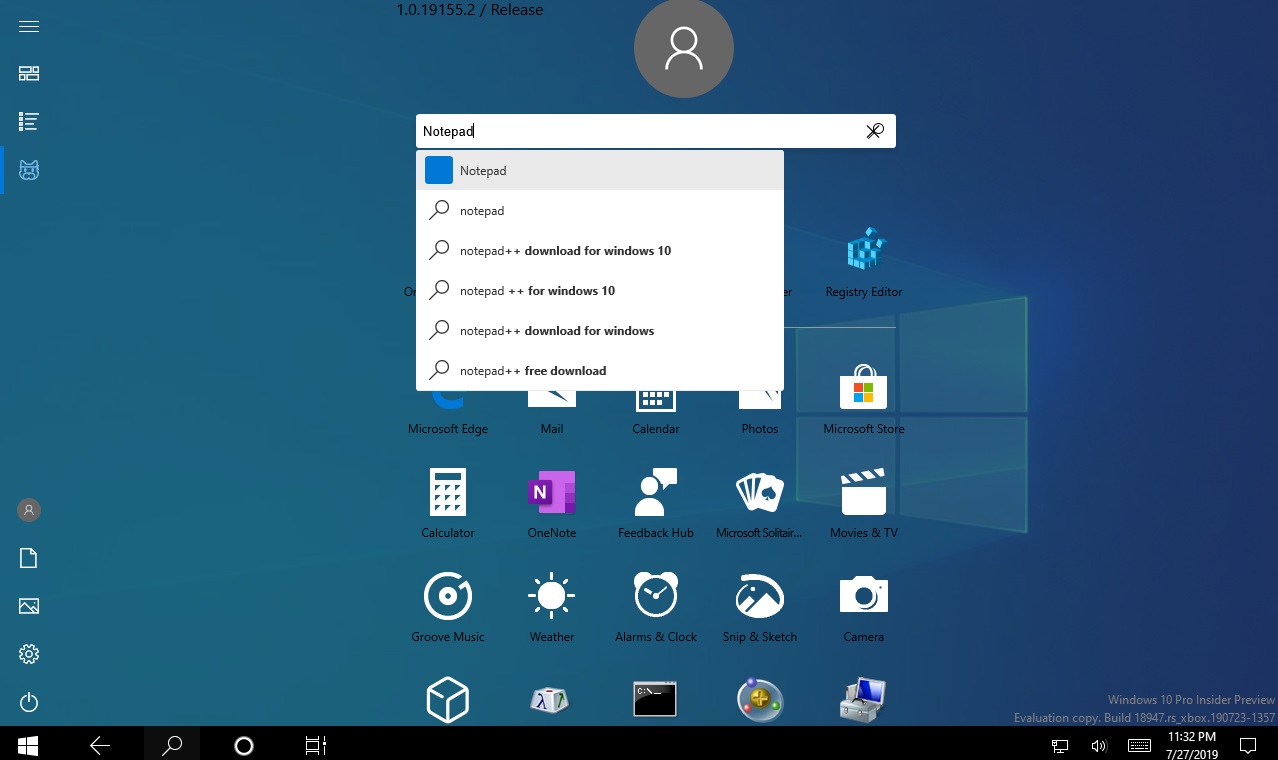 Conclusion
As mentioned, the leaked Start menu is half-baked with several bugs, but the final version could look very different.
Multiple reports have already revealed that Microsoft has been toying with a simpler and straightforward Start menu for Windows Lite. This alternate Start menu could be what Microsoft has in mind for Windows Lite, but it's still unclear whether the new Start menu will be brought to the full Windows 10 desktop.