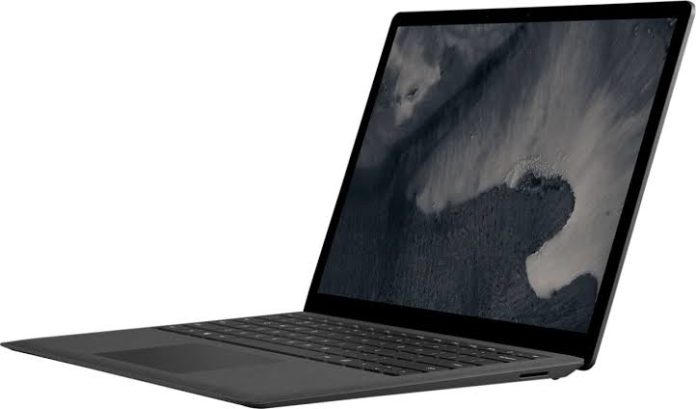 Some users are reporting that their Surface Laptop 2 and Surface Pro 4 are suffering from battery degradation issues after recent Windows or firmware updates.
According to various posts on Microsoft's community forum, users with brand-new Surface Laptop 2 and now-old Surface Pro 4 noted that battery on their device only lasts a couple of hours before draining out.
While it could be a hardware problem, there's a good chance that the battery backup issue is the result of something wrong on the software side in Windows 10 or firmware updates. All these posts were created recently, suggesting that the August update is potentially behind the battery issues.
Some Surface Laptop 2 users are claiming that battery drops 20 to 30 per cent in a few minutes, while some believe the bug is associated with recent Microsoft updates.
"I am having the same issue. Was plugged in at the office @ 100%. Drove home which was about 25 minutes and powered it up and was @ 75%. Surface Laptop 2. This started after the last firmware update," a customer of Surface Laptop noted.
"I also want to report this same problem. But it is not happening overnight. It seems to happen after a shutdown event. Mine was shutdown for 7 minutes and dropped from 100% to 75%," another user confirmed battery issues with their Surface Laptop 2.
"I have the same problem. Brand new Surface Laptop 2," an affected user wrote on August 22. A user has also documented this odd behaviour on Twitter:
@MicrosoftHelps Very odd behaviour from my Surface Laptop 2 lately. As much as 28% battery loss overnight while completely shutdown. Over 20% decline while shutdown for 19 minutes?! What's going on?? pic.twitter.com/WdqsjUIgOl

— Jason Bradshaw 🇨🇦🇧🇧 (@JBradshaw01) August 18, 2019
Surface Pro 4 battery issues

On Microsoft's answer forum (1, 2), Reddit and tweets to us, some users have also documented the battery draining issue with their Surface Pro 4.
In a tweet, Microsoft support representative stated that their team is currently investigating the issue and users are advised to check for updates.