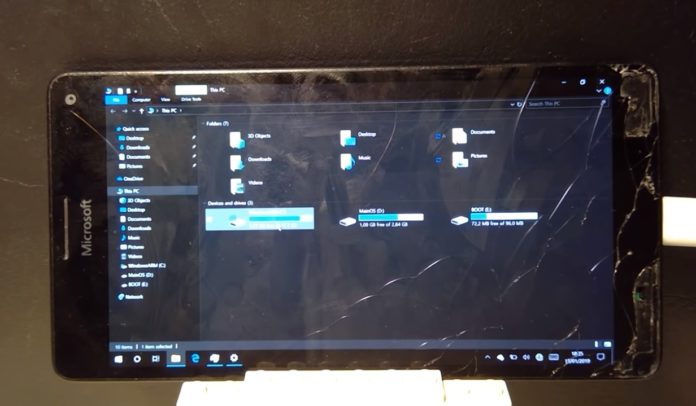 There's good news for anyone planning to install Windows 10 ARM on Lumia 950, Lumia 950 XL or even an Acer Jade Primo after support for Windows 10 Mobile ends. The developers behind making Windows 10 ARM for Lumia a reality has announced a new update.
The upcoming update for Windows 10 on ARM for Lumia and Acer Jade Primo will add support for orientation (rotation), allowing the OS to automatically rotate your display —just like your smartphone. Technically, you will be able to lock your screen rotation in place that you like.
Unfortunately, there's no shrink down animation when rotating the hardware. At the moment, other sensors such as proximity sensor, pedometer sensor and barometer sensor are not working.
The next update will also add WiFi 2.4Ghz and 5Ghz support to Lumia 950 and Acer Jade Primo. Support for WLAN also enables Miracast, allowing you to project content with Windows 10 ARM-installed Lumia device to a support device. However, this feature may not work with some devices.
The upcoming release will make the OS even more usable on Lumia phones:
Lumia 950 XL (Cityman): 80% working
Lumia 950 (Talkman): 78% working
Jade Primo: 75% working
Some features like camera and Iris scanner are currently unavailable due to lack of drivers.