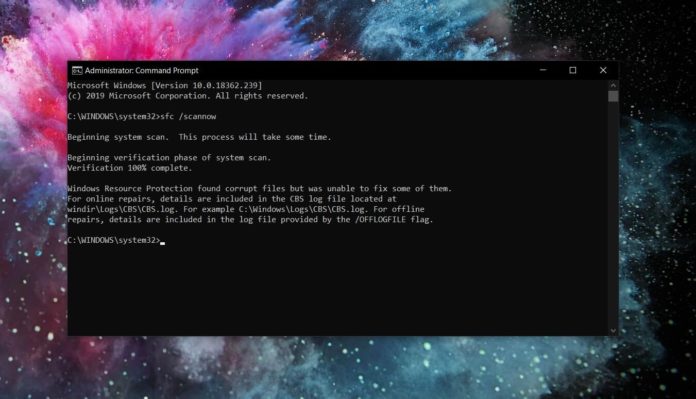 In July, a number of Windows 10 users were having issues when fixing corrupted files with sfc /scannow feature and Microsoft revealed that the culprit is an update that the firm released for Windows Defender.
Windows 10's sfc /snannow command line feature has been failing with the following error message:
Windows Resource Protection found corrupt files but was unable to fix some of them.
The error displayed in the Command Prompt window also recommended users to check log files and the log file revealed that hashes for file member (PowerShell module files) do not match. Microsoft quickly acknowledged the issue on July 16 and the Redmond firm stated that SFC feature was incorrectly flagging Windows Defender PowerShell module files as corrupted, which resulted in this error.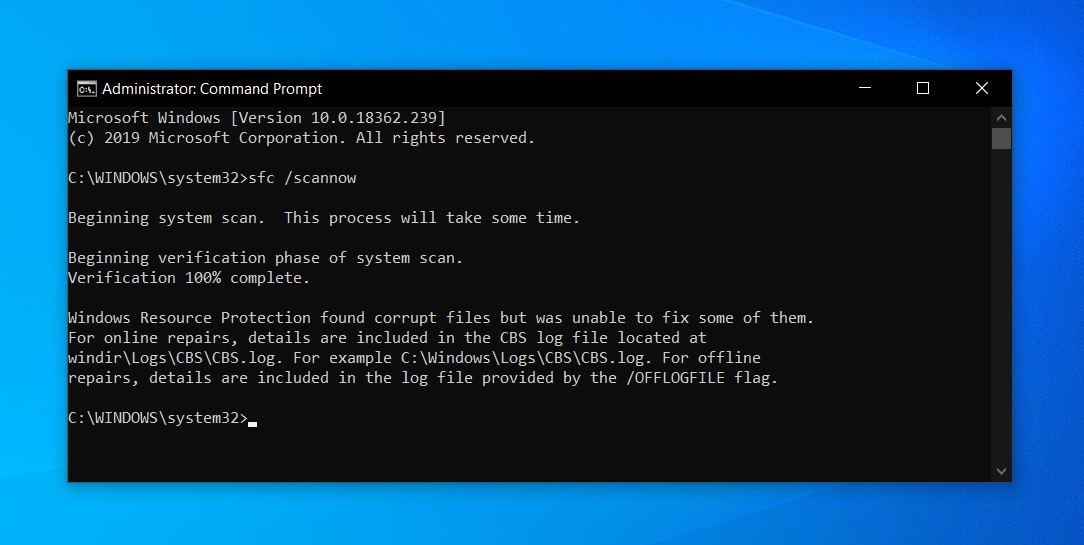 Users encountered this bug on various Windows 10 editions with Windows Defender version 4.18.1906.3 and versions older than 4.8.1908.
In an update to its support documentation, Microsoft yesterday confirmed that the latest Windows Defender update has fixed the botched error message and SFC feature should now function without any errors.
To fix SFC /scannow failures, you will have to install Windows Defender version 4.8.1908 or newer. After installing the update, Windows 10's SFC feature will no longer incorrectly flag the PowerShell files as corrupted.
Or you can also the DISM tool in the Command Prompt to repair Windows 10 image files:
dism /online /cleanup-image /restorehealth
sfc /scannow
Windows Defender updates are installed automatically with little to no input unless users have manually turned off automatic updates or disabled Windows Update services.
Microsoft also noted that the update has been rolled out to all affected versions of Windows 10.