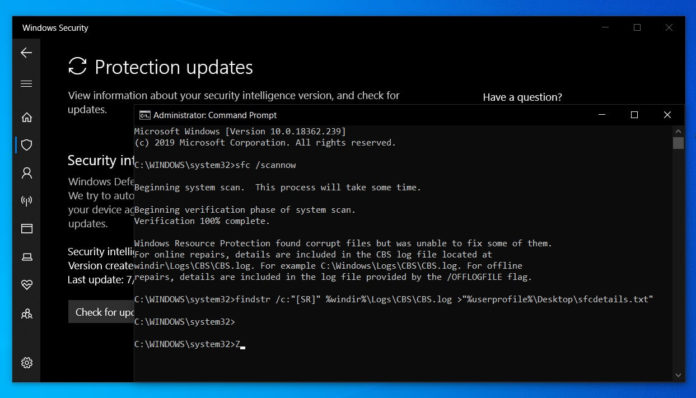 After the latest updates to Windows 10, users are reporting that SFC /scannow command is unable to fix the corrupted files. The sfc /scannow is a command to scan system or general files, and fix the corrupted files by replacing them with a cached copy.
According to reports from forums (1, 2), Windows 10 SFC /scannow fails after completing the verification. We were able to reproduce the bug on all of our systems, including Virtual Machines with Windows 10 Build 18362.239 and latest Windows Definitions Update installed.
The error states that Windows Resource Protection found corrupt files but it was unable to fix some of them and it recommends users to check CBS log file for additional details.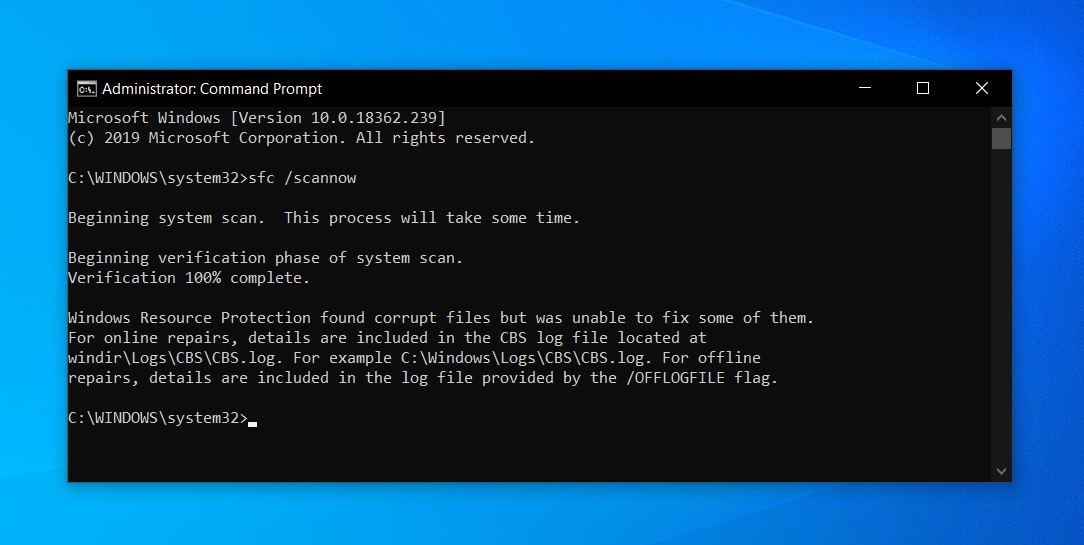 The CBS.log file states that the process failed because of hash mismatch and this could happen when the hashes of the files do not match the files in the WinSxS folder.

"Interesting. I am having the exact same issue of corrupt files in sfc on all four Windows 10 laptops today and actually came on here to see if it was just me," a user noted in a forum post.

It appears that the problem is associated with the latest definition updates for Windows Defender. Some users also reported that the bug is also hitting Windows 10 version 1809 (October 2019 Update) devices with the latest definition for Windows Defender.
Microsoft hasn't acknowledged the problems with SFC /scannow, but it is very likely that the bug will be resolved in a few days.