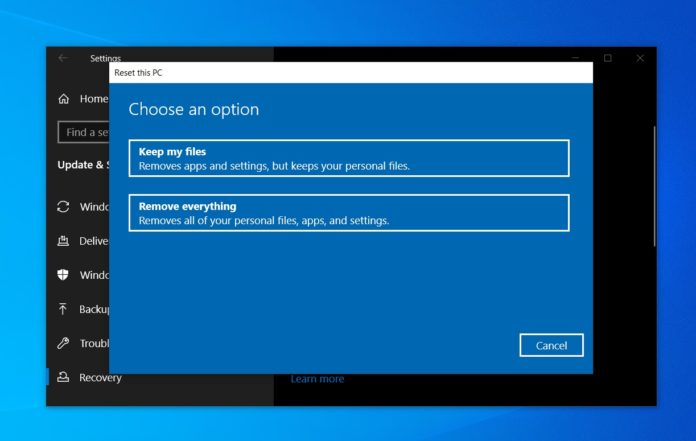 Microsoft recently confirmed it's working on a new feature that would allow users to reinstall Windows 10 using a system image stored in the cloud. Microsoft says references to Windows 10's Cloud download option can be found in the preview builds of Windows 10 20H1, but the feature isn't available for beta testing yet.
In theory, you'll be able to reinstall Windows 10 from Microsoft's servers (cloud). This is particularly useful when you don't have a recovery image or the recovery image stored on your PC's hard drive is not working.
It's worth noting that cloud download option isn't entirely new as it is already offered on some Microsoft Surface devices, including Surface Hub. It looks like Windows 10 20H1 update will expand the feature to all devices, so PCs can automatically download a copy of Windows 10.
Currently, if you want to factory reset your PC, you have to do it with an image stored in the recovery partition. If the recovery image is not included or your hard drive becomes corrupted, you're out of luck.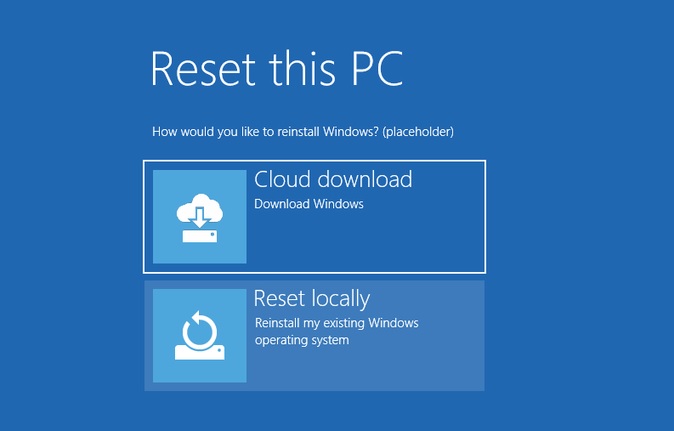 In an upcoming version of Windows, you'll have the option to reinstall the OS without the need for any installation media, but you should have an active internet connection to download the image from the cloud.
Reset PC screen will soon have the following two options:
Cloud Download (Download Windows).
Reset locally (Reinstall my existing Windows operating system).
If the first option is selected, Windows will begin downloading a fresh copy from the cloud and it will use that image to reinstall the OS. In a support doc, Microsoft says cloud recovery feature is particularly useful if you want to recover your PC without assistant from Microsoft.

In Windows 10 20H1 Build 18950, the hidden cloud reinstall option reportedly downloads Build 14393, suggesting that the feature was originally supposed to be part of Windows 10 Redstone 1.
Cloud download should become available for Insiders in the coming weeks and it will make its way to production devices in the spring of 2020.