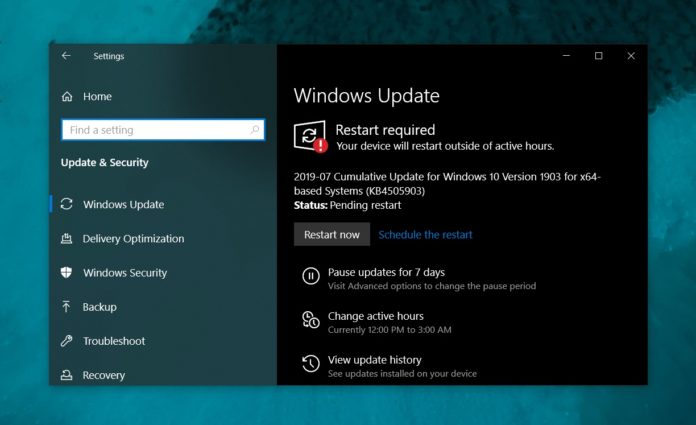 Microsoft is rolling out Windows 10 KB4508433 with at least three important fixes to improve Windows Update experience. Windows 10 KB4508433 is supposed to replace the KB4506933, which is also a servicing stack update.
As Microsoft explains, KB4508433 improves Windows 10's servicing stack, which is the OS component responsible for downloading and installing updates. The update was released on July 26, 2019, and it will automatically install on some devices. The same update was released to Release Preview Ring users earlier this month.
According to the changelog, Windows 10 KB4508433 has resolved an annoying bug where some Windows 10 updates will require two reboots and scans to complete the installation when certain other updates are installed.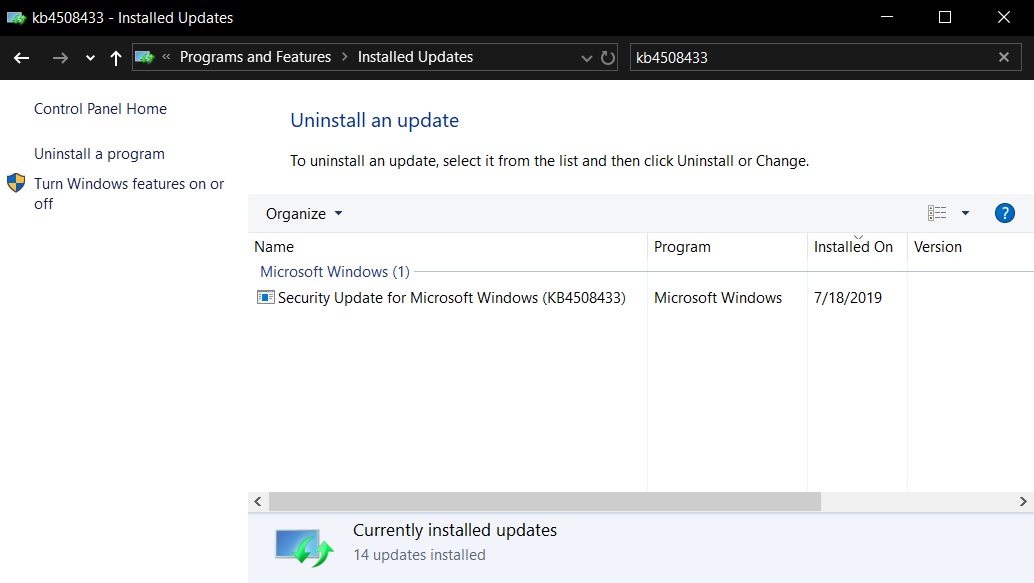 Other fixes
Windows 10 May 2019 Update (version 1903) introduced a new feature called 'Reserved Storage' to ensure easy installation of updates in the future. While it improves the upgrade experience, it takes up at least 7 GB of your device's storage for updates and optional files.
The latest servicing stack update fixes an issue where reserved disk space won't release space when the installation of Language Packs and Features on Demand fails. The disk space was released only when the user manually activated Storage Sense's cleanup and freed up storage.
Another bug causing Windows 10 update installation failures has been fixed. Microsoft says the issue was experienced when the user checked for updates during installation or uninstallation of Windows 10 update, Language Packs, or Features on Demand (FODs).
A new compatibility update
Microsoft has also released KB4511712 to improve the installation and recovery experience on Windows 10 version 1903. This update will also download and install automatically.
July Update
On July 26, Microsoft also shipped a new patch for Windows 10 version 1903 with a long list of improvements. Windows 10 KB4505903 bumps the OS to Build 18362.267 and offers a variety of bug fixes and improvements for Edge, Windows Hello and other features.
The company also fixed issues with important features like the Start menu. As per the changelog, a new change has been implemented to ensure that Start works as expected when new users sign in to the device.
Build 18362.267 also hides the UWP Microsoft Edge when preview build of Chromium-based Edge is installed on your PC.