On July 9, Microsoft rolled out Patch Tuesday updates for Windows 10 version 1903, version 1809 and version 1803. It looks like Microsoft has also released a new Servicing Stack Update (KB4509096) for Windows 10 version 1903 with improvements and fixes.
Windows 10 Servicing Stack updates are specifically aimed at improving the Windows servicing stack, an important OS component that installs Windows Updates on your device. The up-to-date servicing stack could improve the reliability of the Windows Update and reduce issues while installing a quality or feature updates.
Windows 10's July 2019 servicing stack update KB4509096 downloads and installs on devices automatically. Unlike the traditional Windows Updates, servicing stack will be listed as installed in Control Panel > Programs > Programs and Features > Installed Updates.
To check if the latest servicing stack is installed on your device, click on the search box and enter KB4509096.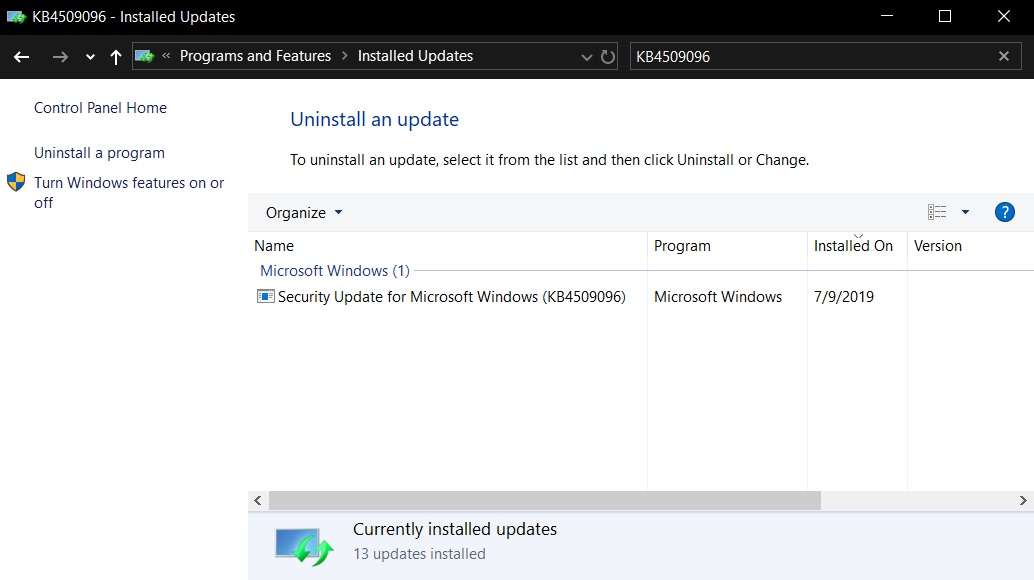 What's new in Windows 10 KB4509096
According to support doc, Microsoft has addressed an issue associated with the Secure Boot feature update where BitLocker unknowingly entered recovery mode.
Microsoft also stated that Windows 10 KB4509096 replaces the previously released KB4506933 (Juny 27, 2019).
The servicing stack should download and install automatically, but users can also manually install it from Microsoft Update Catalog.