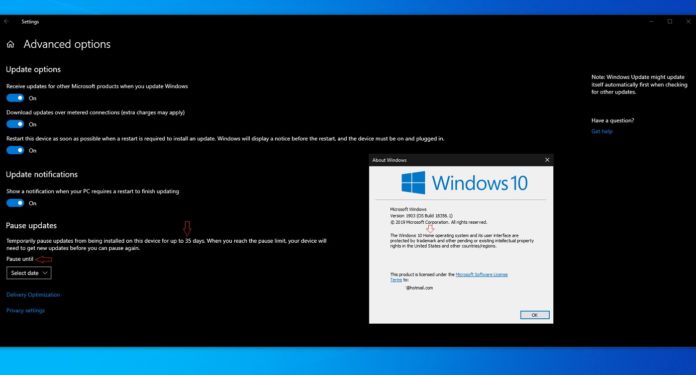 Microsoft recently issued an upgrade reminder for organizations using Windows 10 version 1809 (October 2018 Update) with older Windows Update for Business (WUB) settings.
Organizations or businesses administering Windows 10 with older Windows Update for Business settings will start seeing the May 2019 Update as early as July 23, 2019. In an update to its old blog post, Microsoft revealed that Windows 10 version 1903 will start showing up on business systems set to Semi-Annual Channel and no additional deferral is specified.
"Customers on Windows 10, version 1809 using Windows Update for Business set to Semi-Annual Channel and a 0-day deferral: your 60-day one-time deferral period will end on Tuesday, July 23, and your devices will begin updating to Windows 10, version 1903," the company said in an announcement.
It's worth noting that Windows Update will be blocked on certain systems if Microsoft determines a new problem with its OS.
Microsoft has acknowledged several known problems with Windows 10 May 2019 Update and the company is also blocking the upgrade on its own Surface Book 2 with dGPU. As part of its transparency efforts, Microsoft also maintains a list of known issues with Windows 10 version 1903 and other updates on the support document.