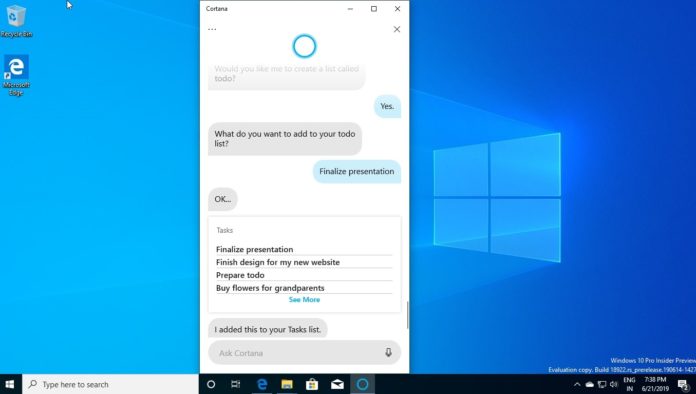 Microsoft is apparently gearing up for a significant Cortana update on Windows 10. The company has quietly published a new Cortana app in the Microsoft Store that would allow faster development and quicker update cadence.
An independent Cortana experience has plenty of benefits and it gives the company the opportunity to improve Cortana without shipping updates to Windows 10 operating system.
With Windows 10 May 2019 Update, Microsoft decoupled Cortana and the search box to innovate both features independently. Previously, Cortana and search were inseparable, and Microsoft couldn't focus on any of the two features properly.
In October 2018 Update or older, Microsoft transformed the search homepage into a way to search your PC and Internet, and Cortana took a back seat. After giving Cortana its own home in Windows 10 version 1903's taskbar, Microsoft is now planning to bring Cortana to Windows Store.
By re-launching Cortana as an app on Windows 10, Microsoft could finally develop the digital assistant independently.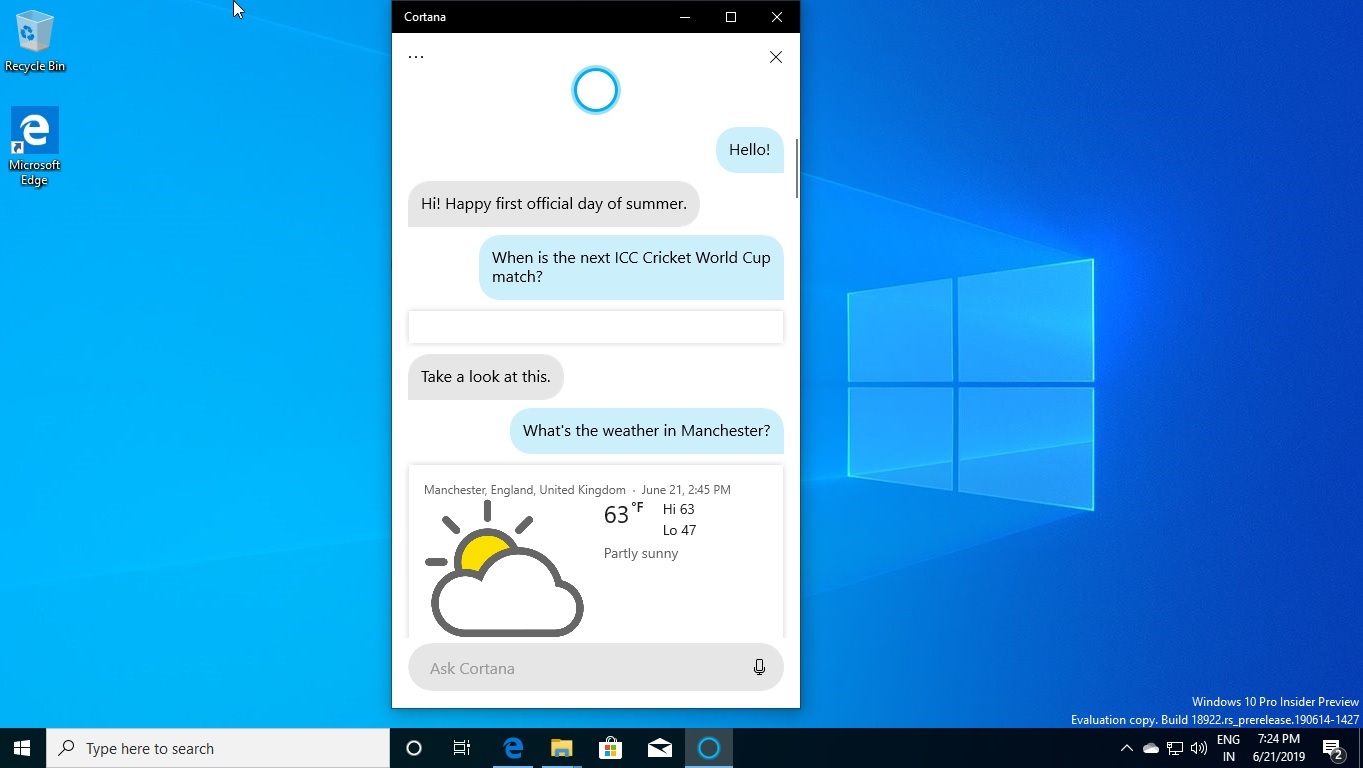 Cortana beta app comes with a new conversational user interface that would allow users to interact with the digital assistant through texts. The new beta experience was first spotted hidden in Windows 10 20H1 and we've reviewed it here.
Cortana app can be installed from Microsoft Store on Windows 10 May 2019 Update or newer, but the app is not functional at the moment. The app currently greets users with a thank you a message.
We'll probably learn more about Cortana's new experience in an upcoming announcement from Microsoft.
You can find the app in the Store from here.