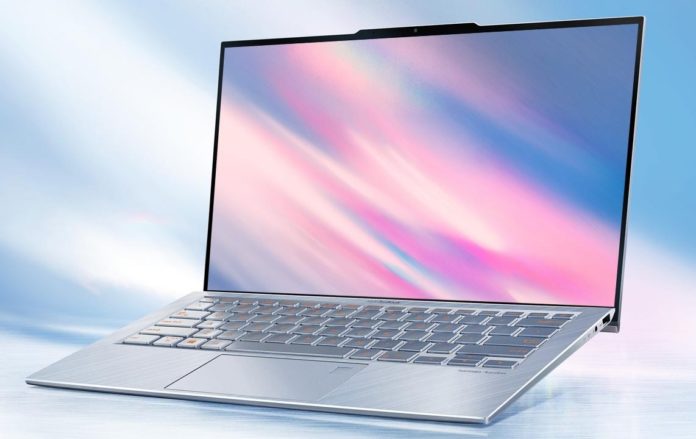 ASUS last year introduced the ZenBook Pro with a touchscreen trackpad called a ScreenPad. Today at the Computex, as part of its thirtieth-anniversary celebration, the company announced a new range of laptops along with ScreenPad 2.0.
The original ScreenPad on the ZenBook Pro was found to have a bad interface and it had its own issues. The ScreenPad had to be set to 50 percent brightness which reduced battery backup to just four and a half hours.
With the new ScreenPad 2.0, ASUS has worked on these issues. The mini screen now uses  CPU's integrated graphics that allow the device to save 2.5 times more power than its predecessor. The battery backup has now improved to 9 hours.
You can now also draft Windows app from the main display to the touchpad and process is now significantly faster. The ScreenPad 2.0 comes with a 5.65-inch display.
The company has worked on the interface by making it more intuitive and behave more like a smartphone OS. New Home and back button have been added at the bottom of the screen along with shortcuts to launch your favourite tools.
Users will be able to reorganize the app grid on a smaller screen by dragging the apps or delete by long pressing them and tapping the "X" which appears over the jiggling icons.
ASUS has also added a new button on the bottom left of the screen to let you activate trackpad mode. The company is also working on a new feature that will allow customers to quickly trigger the trackpad mode by swiping three fingers across the panel.
The company has confirmed that the ScreenPad 2.0 is expected to arrive on the ZenBook 13, 14, 15, and the ZenBook Flip 15 this year, as well as the less-premium VivoBooks S14 and S15.