As per multiple reports, Microsoft is said to be working on a dual-screen Surface device that has appeared multiple times in patents filing. Microsoft's long rumoured foldable or dual-screen device could create a "new and disruptive" device category and blur the lines between a 2-in-1 PC and a mobile device.
For foldable Surface devices to work properly with Windows 10, Microsoft is looking for various solutions to address the display quality concerns. One of the latest patents discovered by us sheds light on new display technology for dual-screen devices.
The aim of the patent is to ensure that both panels of the dual-screen device offer the same lumination and colour level.
First spotted by us, the patent titled 'Manufacture and Optional Calibration methods for displays' was filed by Microsoft in October 2017 and published by U.S. Patent Office on April 4, 2019.
Microsoft notes in their filing that with the advent of dual-display devices, conventional display calibration methods have offered little for ensuring optical equivalence between displays in a single device.
The luminance and colour of the display may not be one-time programmable value and this could create problems for dual-display devices. For example, in a dual-display or foldable devices setup, the luminance and colour variation between two displays could be noticable and it may degrade the user experience.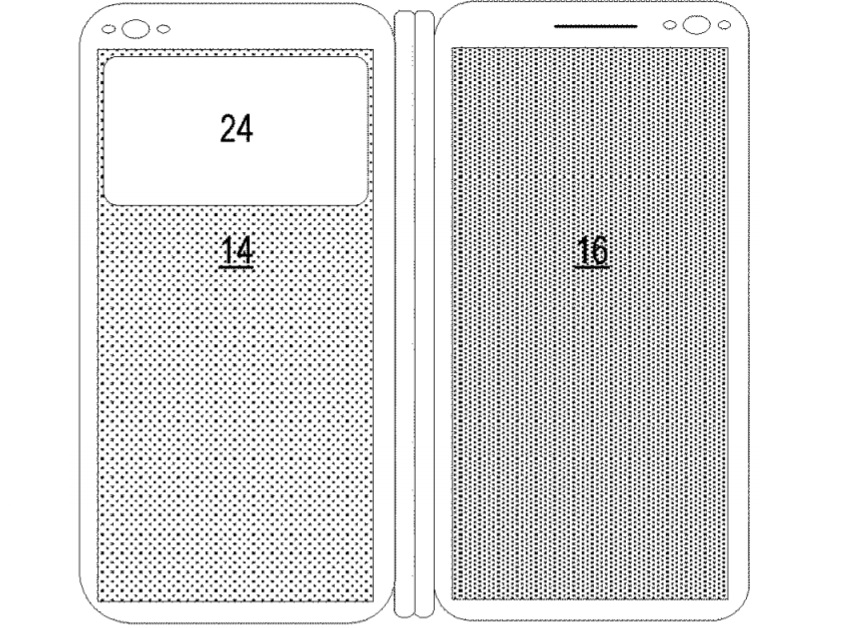 This patent aims to address the problem stated above and improve the rendering quality of content in a dual-screen foldable device.
Microsoft's invented patent is designed to create a plurality of one-time programmable (OTP) values for each display. This could address the display colour and lumination problem on a dual-screen device and offer a consistent experience.
"A method for optical calibration of a plurality of displays is provided. The method may include, at a manufacturing stage, creating a plurality of one-time programmable (OTP) values for each display. Each OTP value may include a value of manufacture gamma voltage corresponding to a manufacture luminance and color value for a respective display. The method may include storing the plurality of OTP values in a corresponding non-volatile memory of each respective display," Microsoft explains.