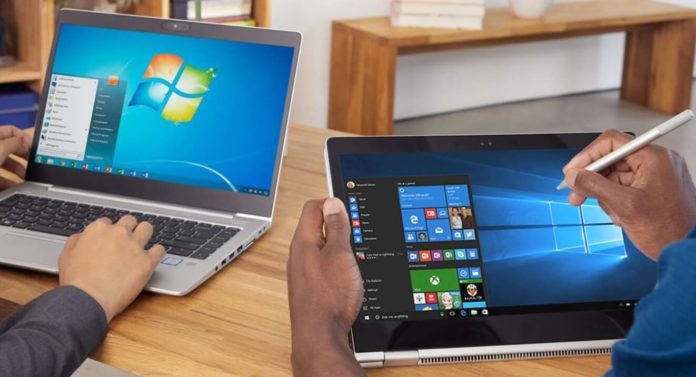 Microsoft is all set to end support for Windows 7 in January 2020 and the software giant has already started looking for ways to notify users about the upcoming changes. Microsoft recently confirmed it will display an end of support notification on Windows 7 to make everyone aware of the upcoming changes and risks of using an operating system that won't receive updates in 2020.
Windows 7 is no longer the most popular desktop operating system but it continues to hold the second spot. In an attempt to move users to Windows 10, Microsoft will start displaying warnings on Windows 7 machines from next month.
Today, Microsoft published an optional Windows 7 update that will show up as KB4493132 and it enables support notifications. According to the support document, after installing KB4493132 (optional update), Windows 7 will be able to display notifications of the end of support to inform users about future changes.
"After 10 years of servicing, January 14, 2020, is the last day Microsoft will offer security updates for computers running Windows 7 SP1. This update enables reminders about Windows 7 end of support," Microsoft explains.
Microsoft says that this update will install automatically if the user has enabled automatic updates setting on Windows 7. This update basically allows Microsoft to display warnings on Windows 7 in the near future to remind users when the support for the OS is coming to an end.
At the moment, Windows 7 isn't displaying any such notifications after installing the update.
It's worth noting that the notifications won't be aggressive and there will be an option to permanently dismiss them.