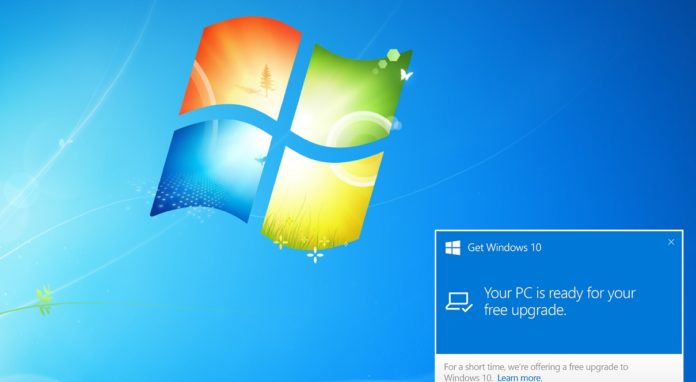 Microsoft last year announced that it will stop pushing out cumulative updates to Windows 7 on January 14, 2020, and there will be no support or service updates pushed after the deadline. As the end of support, the deadline is approaching, Microsoft is planning to inform Windows 7 via notifications.
Today, Microsoft revealed that customers who are still using Windows 7 will start receiving a notification about the OS end of support soon.
The license customers will, however, be able to pay for the updates on Windows 7 but for regular users, they will have to upgrade to the latest version after the said date in order to remain secure.
Currently, Windows 7 accounts for around 40 percent of the market share of all Windows PCs which would become obsolete and open to attackers after the January 14, 2020 deadline.
Microsoft has also confirmed that the friendly warning pop-ups may show up once in a while but users will have the option to permanently dismiss the notifications. The pop up will provide details of what the users need to do after the deadline.
"Beginning next month, if you are a Windows 7 customer, you can expect to see a notification appear on your Windows 7 PC. This is a courtesy reminder that you can expect to see a handful of times in 2019," Microsoft explains.
Microsoft says that sending notifications to Windows 7 machines in 2019 may ensure a smooth transition.
"These notifications are designed to help provide information only and if you would prefer not to receive them again, you'll be able to select an option for "do not notify me again," and we will not send you any further reminders. Microsoft Corporate Vice President of Windows, Mark Barlow explains.
It looks like Microsoft won't offer Windows 10 update to Windows 7 users like it did when it launched Windows 10, which would mean that they would need to buy the license to upgrade.