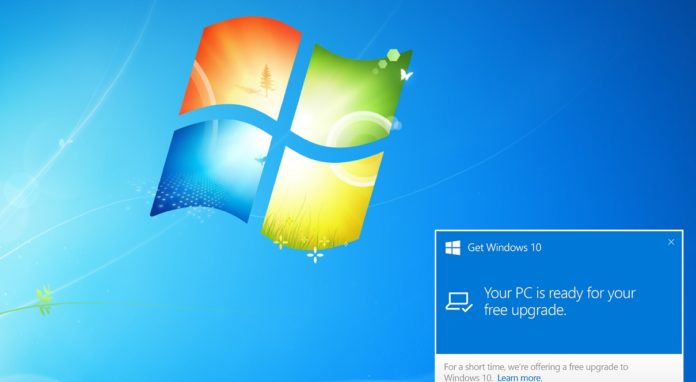 Back in January 2015, Microsoft ended mainstream support for Windows 7 and the company stopped adding new features to the old operating system. Microsoft moved Windows 7 from mainstream support to extended support and the company continues to patch security issues.
While the mainstream support of Windows 7 has ended, the operating system still receives the monthly security patches from Microsoft. That will end on January 14, 2020, when Microsoft turns out the light on Windows 7 and continue its Windows 10 push.
After the company ends the extended support for Windows 7, your computer won't break or stop working, but it will no longer receive the monthly updates and support if you have problems with your Windows 7 machine.

According to the support document, Windows 7 will reach the end of support on January 14, 2020. That is exactly one year from today.
Windows 7's end of support could drastically increase the market share of Windows 10 as more and more people will migrate to the newest version of Windows to receive security patches.
While there's no doubt that the demise of Windows 7 will improve the Windows 10 upgrade numbers, it is also likely that Windows 7 end of support will boost the shipments of PCs.
Windows 10 was launched in 2015, but not everyone moved to the new version of Microsoft's desktop operating system.
Today, 3 and half years later, Windows 10 is in a very different place. There are various privacy improvements that should now convince Windows 7 users to switch. It's maturing steadily and Windows 10 is on more than 700 million active devices.
Recently, the web analytics firms StatCounter and NetMarketShare declared Windows 10 as the most popular operating system. Windows 7 is losing ground at a rather slow pace, but it's likely that the user base will take a hit by the time the January 2020 milestone is reached.
Windows 7 Paid Extended Security Updates
In September 2018, Microsoft announced that they offer paid security updates for Windows 7 through January 2023. The company plans to sell the Windows 7 Extended Security Updates (ESUs) on a per-device basis and the price is supposed to increase each year.
If you own a Windows 7 Professional or Windows 7 Enterprise machine with volume-licensing agreements, you should be able to buy the ESUs from Microsoft.