Microsoft is said to be working on a new flagship Surface device which could be unveiled later this year with major hardware changes. As per a new patent, Microsoft might be planning to improve the clutch-based hinge found in Surface 2-in-1 for better performance when changing the form factor of the device.
First spotted by us, the patent titled 'FRICTION HINGE WITH CLUTCH-BASED RESISTANCE' was filed by Microsoft in late 2018 and published by USPTO on February 28, 2019.
The patent describes a hinge which includes a shaft and a band clamped around the shaft for rotation. In the patent application, friction hinges with low or lower closing resistance levels are described.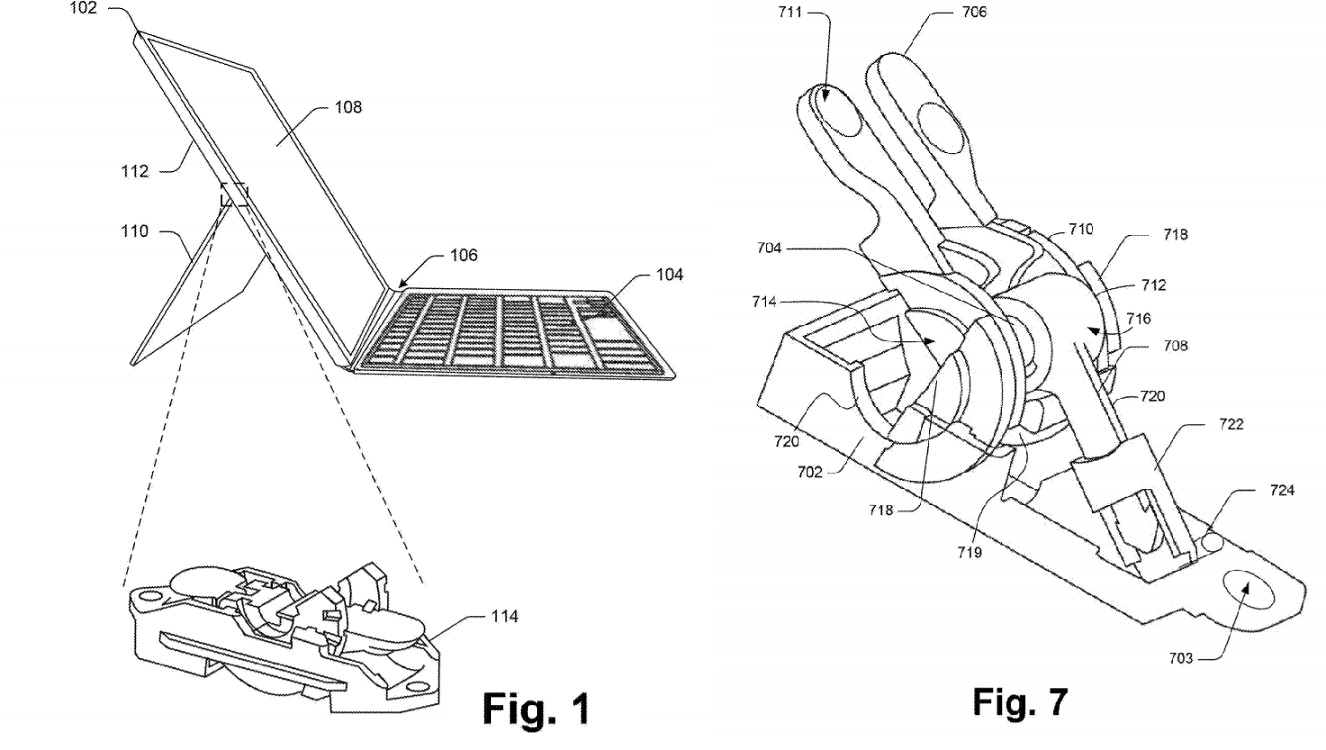 Microsoft says that a lower closing resistance could be convenient for consumers and a higher opening resistance level increases the stability of the device.
"The level of closing resistance is established or regulated by a clutch or other locking mechanism. The locking mechanism establishes the low or lower closing resistance level, while maintaining a high or higher opening resistance level. In some cases, components of the clutch are incorporated into, or otherwise integrated with, a shaft of the friction hinge. For instance, a collar may be disposed about the shaft to provide a roller clutch or other one-way clutch," Microsoft explains in the patent application.