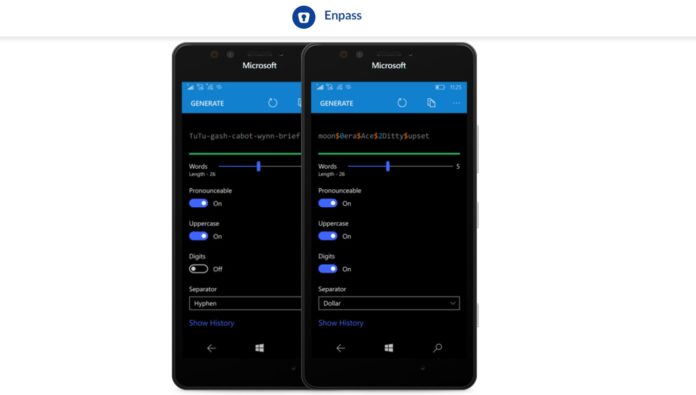 Enpass recently confirmed that it has abandoned the development of its UWP app for Windows 10 Mobile handsets. The PC users are not affected by this change as Enpass has a full-fledged desktop app for Windows 10 PCs and extension for Microsoft Edge.
While this is sad news for Windows Phone users, it isn't surprising at all as the software giant has discontinued its smartphone lineup and it's been a while since Microsoft launched any Windows Phone in the market.
As Microsoft has been distancing itself from Windows 10 Mobile bit by bit, Enpass has pulled the plug on its app for Microsoft's mobile platform. In a series of tweets, Enpass explained that its Windows Phone app is no longer supported because Microsoft is no longer updating the platform.
Enpass says that it won't release Enpass 6 for Windows Phone as Microsoft has discontinued the platform.
"We have rewritten Enpass 6 on all evolving platforms from scratch and we didn't find the Windows Mobile platform promising enough to consider where Microsoft itself is not releasing any new updates no new phones are coming," Enpass explains. In another tweet, Enpass noted that Windows Phone is 'dead' in the smartphone market and it could not be supported anymore.
Actually the WP 10 platform is almost dead in the market and that's why most of the apps are not being updated on it.

— Enpass (@EnpassApp) December 29, 2018
"We could have definitely provided an update if Microsoft itself has been supporting the platform. No more devices and updates are coming there," the company noted in another tweet.
This does not mean that the app will stop working on devices where it is already installed. According to the tweets, Enpass app for Windows 10 Mobile will not receive any future updates, and will no longer be supported by the company.
The Microsoft Store listing of the Enpass UWP app also confirmed that the app has been discontinued and is not supported anymore, and will no longer receive any further updates. It is also worth noting that UWP app can no longer be downloaded, however, it's available on the Store only for existing users who are still using a Windows 10 Mobile device.
Windows Phone users are apparently frustrated as the Windows 10 Mobile's Enpass app no longer syncs with other platforms (desktop, Android, iOS) on version 6.
Sorry. If you are using Enpass 6 on your devices that it won't sync with the Enpass Windows 10 Mobile apps (running v5) and currently we don't have plans to released Enpass v6 for W10 Mobiles.

— Enpass (@EnpassApp) January 16, 2019
Not just Enpass, Microsoft itself ended support for three of its apps – Skype for Business, Microsoft Teams, and Yammer for Windows Phones.
Thanks for the tip, Divi and BH.