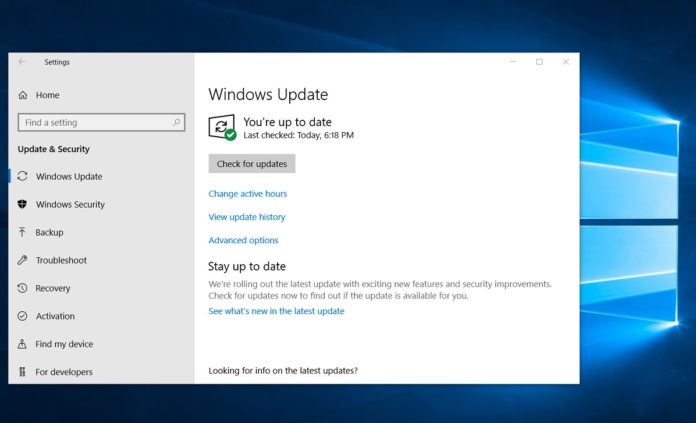 Last week we reported that Windows Update is broken for some users. A few days later, Microsoft's employee on Reddit confirmed that Windows Update issue is being investigated and yesterday, various reports revealed that Windows Update is still broken for users in some regions.
Today, Microsoft updated the support document to announce that the company is aware of an issue where Windows Update would not connect to the servers. In the support document, Microsoft says that the issue has been fixed, but in some cases, users could still experience issues when downloading updates from Windows Update.
Microsoft explains that the Windows Update was down due to a data corruption issue in an external DNS service provider. As the downstream DNS servers have been updated with correct Windows Update DNS entries, the service should be back online for users soon if not already.
"The Windows Update service was impacted by a data corruption issue in an external DNS service provider global outage on January 29, 2019. The issue was resolved on the same day and Windows Update is now operating normally, but a few customers have continued to report issues connecting to the Windows Update service. We expect these issues will go away as downstream DNS servers are updated with the corrected Windows Update DNS entries," Microsoft explains.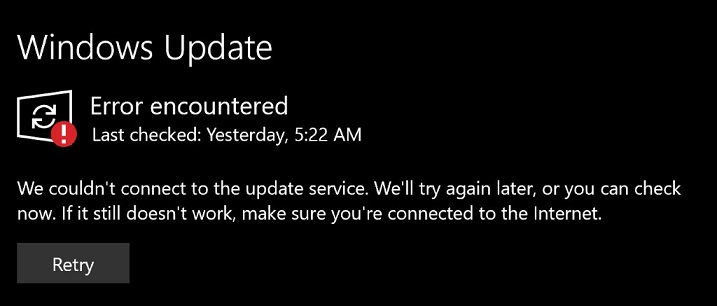 The fix for Windows Update issue has been deployed but there are few reports which claim that the update is still having issues. On Reddit, our comment section and Twitter, we are still seeing fresh reports claiming Windows Update is broken and users are greeted with the following message:
"We couldn't connect to the update service. We'll try again later, or you can check now. If it still doesn't work, make sure you're connected to the Internet."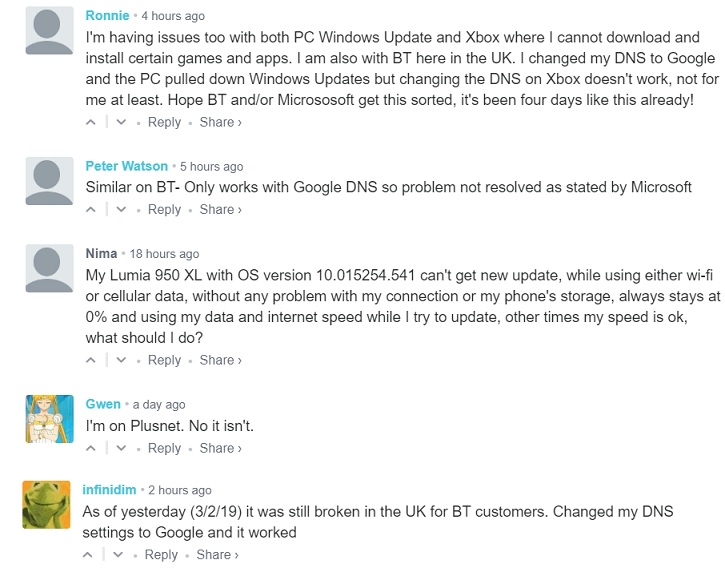 It is worth noting that the bug was not limited to Windows Update as Microsoft Store also experienced problems on some devices.
If updates or store are broken for you at the moment, you can open Settings app > Network & Internet > Ethernet > Change adapter settings and change DNS settings of the active adapter to use Google's DNS (8.8.8.8) or Cloudflare's 1.1.1.1.
Editor's note: The article was updated with fresh details.