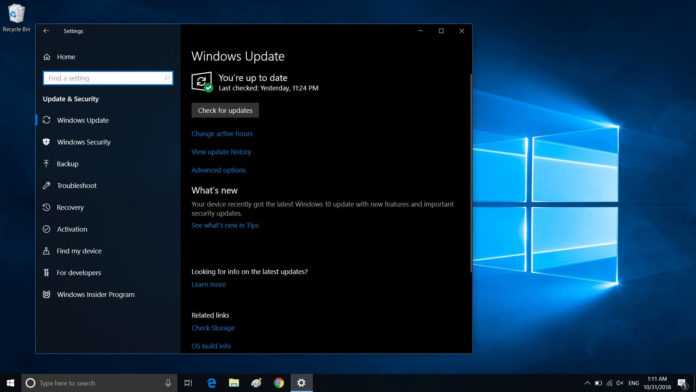 According to various reports on Twitter and Reddit, some users are unable to connect to Windows Update and Microsoft Store on Windows 10 devices. While users are blaming Microsoft for Windows Update issues, it appears to be a DNS bug and the software maker isn't responsible for the outage.
Domain Name System (DNS) makes it possible for you to open websites and access internet services. The DNS directs your computer to access a service, so problems with the DNS can make services such as Windows Update temporary unavailable.
The DNS has been greatly streamlined for internet users, but that doesn't mean it's always problem-free. Judging from the number of reports, some users with the internet connection from certain companies are mainly affected due to this DNS outage.
A thread on Reddit claims that both Windows Update and Windows Store (also known as Microsoft Store) are broken for several users. Another Redditor claim that Windows Store is also broken and apps or games cannot be downloaded.
Windows Update is having issues
Frustrated consumers at Microsoft's Answers forum claim that Windows Update is having issues since January 29, 2019, and it hasn't been addressed yet. An independent forum advisor notes this has been an issue since yesterday but the volume of affected people is low which suggests the issue is not widespread.
@MicrosoftHelps Can you please provide any insight into what is going on with Comcast users not being able to connect to Windows Update?

— ShadowMario3 (@ShadowMario3) January 31, 2019
Microsoft Store is also experiencing issues
As noted above, Microsoft Store is also experiencing issues when users download or update apps and games. A user says that they tried every possible fix, including Windows Store reset and
"Even had Microsoft tech support troubleshoot the issue. Also tried everything to do with updates. Even went to lengths of resetting my pc thinking the issue was on my end," the user noted on Reddit.
How to fix we couldn't connect to the update service error
The update error message is generic and as per the screenshots shared by users, the error says that the system couldn't connect to the update service.
"We couldn't connect to the update service. We'll try again later, or you can check now. If it still doesn't work, make sure you're connected to the Internet," the error reads.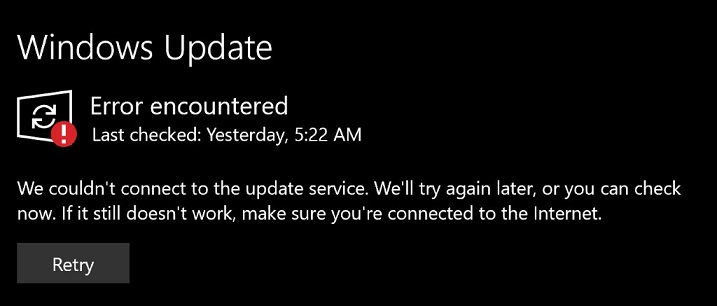 According to reports, you can fix Windows Update issues by changing the DNS settings on your PC. You can switch to Google DNS or Cloudflare's privacy-focused DNS to address the Windows Update issues. To change the DNS settings on your Windows 10 device, do the following:
Open Cortana/Search.
Look for Control Panel.
Navigate to Network and Internet and click on Network and Sharing Center.
Look for Change adapter setting on the left-side pane and click on it.
Right-click the network interface which is in use. For example, right-click the connected WiFi adapter displayed on the screen. Select Properties.
Select Internet Protocol Version 4 (TCP/IPv4) from the list and click the Properties button.
Type your preferred and alternate DNS server addresses. If you want to use Google DNS, put 8.8.8.8 and 8.8.4.4. Or if you want to use Cloudflare DNS, enter 1.1.1.1 and 1.0.0.1 respectively.
You can restart your computer and check back for updates again. If the issue remains unsolved, you can use a VPN or wait until an official workaround is available.