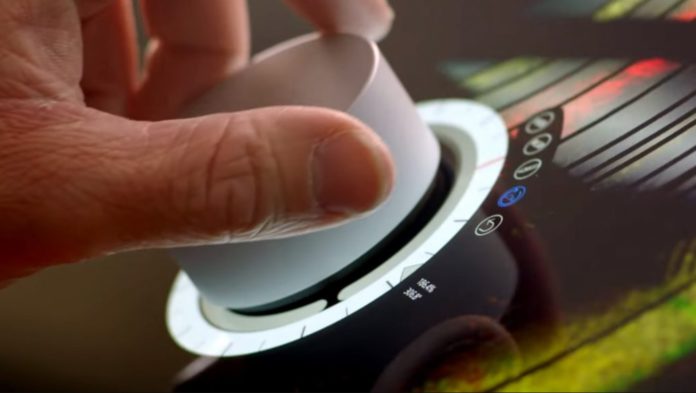 The latest Microsoft patent applications published by USPTO details possible improvements for digital inking on Microsoft's Surface lineup. The patent for Surface Pen was filed at the end of 2016 and the Surface Dial patent was filed in 2017, but it's unclear if Microsoft has any intentions of bringing the ideas in a future iteration of its devices.
Surface Pen
The patent titled 'Pen battery mechanical shock reduction design' was filed by Microsoft back in late August 2016 and the USPTO published it on January 15, 2019.
It details a method for manufacturing of a printed circuit board for installing in a battery-powered pen device. The patent shows off a pen which uses shock-absorbing battery contacts for better durability.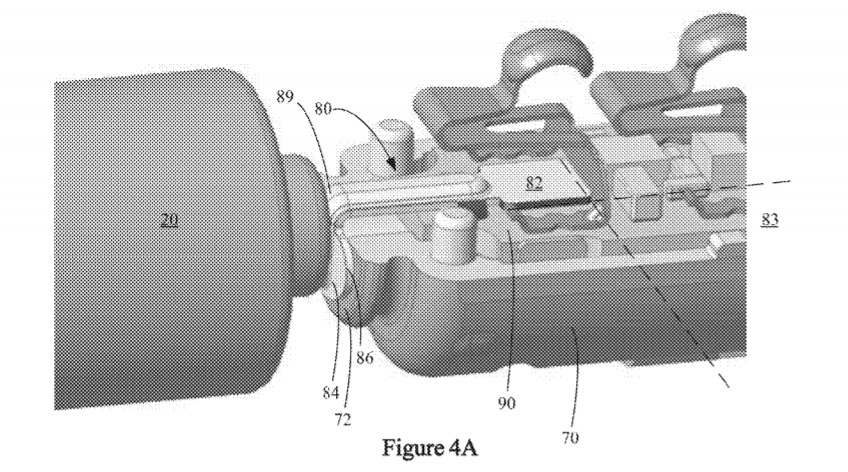 "A device and a method for manufacturing of a printed circuit board for installing in a battery-powered device, the method including mounting on a printed circuit board (PCB) a PCB surface mount component comprising a planar mount configured to be mounted on the PCB and a kinetic energy absorption element with a battery contact on a distal end of the energy absorption element, and trimming the PCB out of a panel comprising the PCB and a border around the PCB, the border connected integrally with the PCB, wherein the border comprises supports configured to support corresponding ear extensions in the absorption element in order to align the battery contact with a PCB plane," the patent abstract reads.
Surface Dial
The patent for Surface Dial has also detailed some improvements. Titled "PERIPHERAL USER-INTERFACE DEVICE", the patent was filed by Redmond-based Microsoft in July 2017 and published by USPTO on January 10, 2019.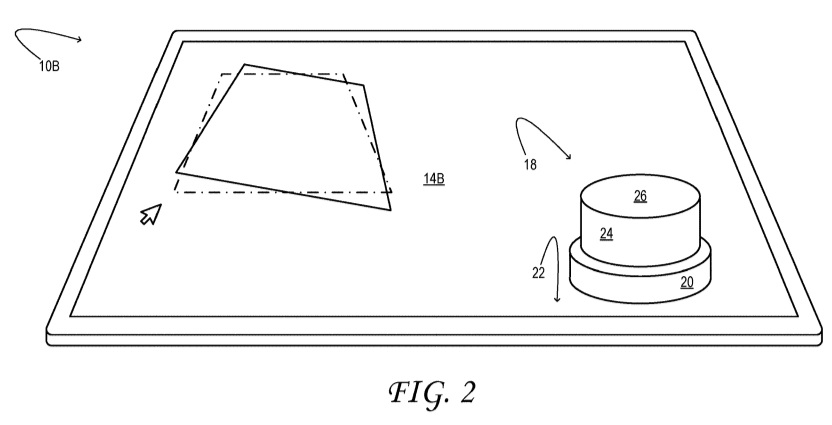 The patent has revealed that the Surface Dial uses an electronic touch sensor to execute some functions. In the description section, Microsoft explains that the electronic touch sensor could be a resistive, capacitive, or optical touch sensor, and it may also support multitouch sensor which can distinguish between two-finger pinch gesture.
"A peripheral user-interface device for navigation of display content on an electronic display of a computer system. It comprises a base movable relative to the electronic display, a rotary dial arranged on the base and rotatable relative to the base, and an electronic touch sensor coupled mechanically to the base," Microsoft explains.