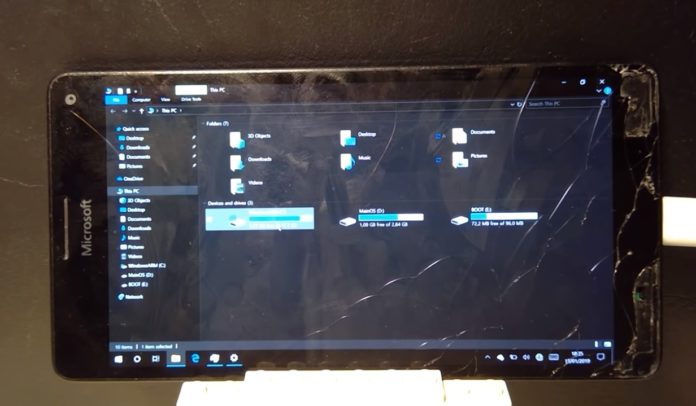 Unveiled in late 2016, Windows 10 on ARM is Microsoft's latest project that has got us pretty excited. Windows 10 on Snapdragon devices promises multi-day battery life and native internet connectivity.
Last year, multiple developers and enthusiasts have shown off the versatility of Windows 10 ARM by installing it on an old Microsoft's flagship Lumia 950 handset. Another developer has now managed to install and run Windows 10 on ARM on a Snapdragon-equipped Lumia 950 XL.
As you can see in the below screenshot, Windows 10 does appear to be running successfully on the old handset.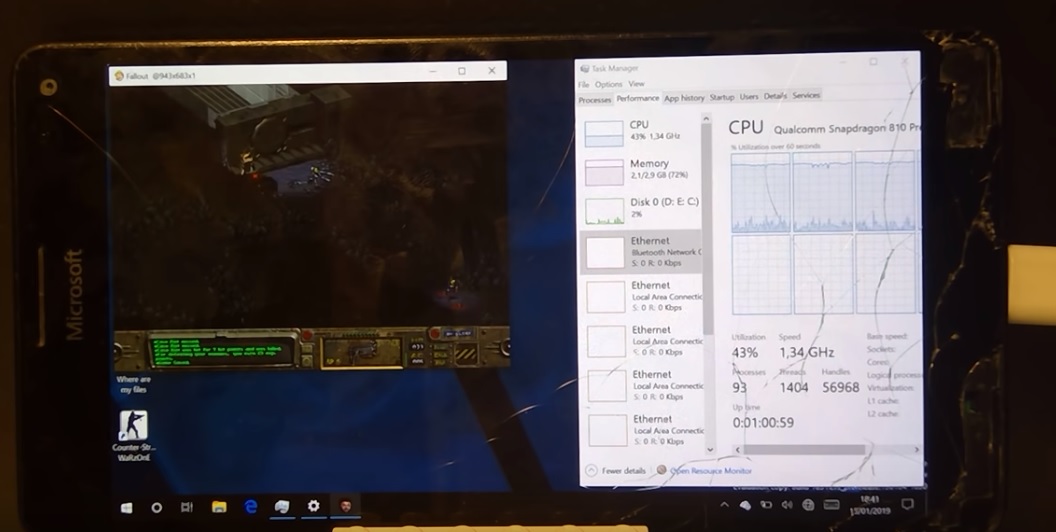 Running a full version of Windows 10 on a Windows Phone is pretty impressive, but it's not a new thing. Over the past few months, developers have posted screenshots and videos of Windows 10 ARM, Windows RT running on Lumia handsets and the devices are useable with a few tweaks to the setup.
Independent developer Wall SoGB shared a video to demonstrate the capabilities of Windows 10 on ARM (WoA). In the video, the hacked Lumia 950 with Windows 10 on ARM is seen running the Fallout game.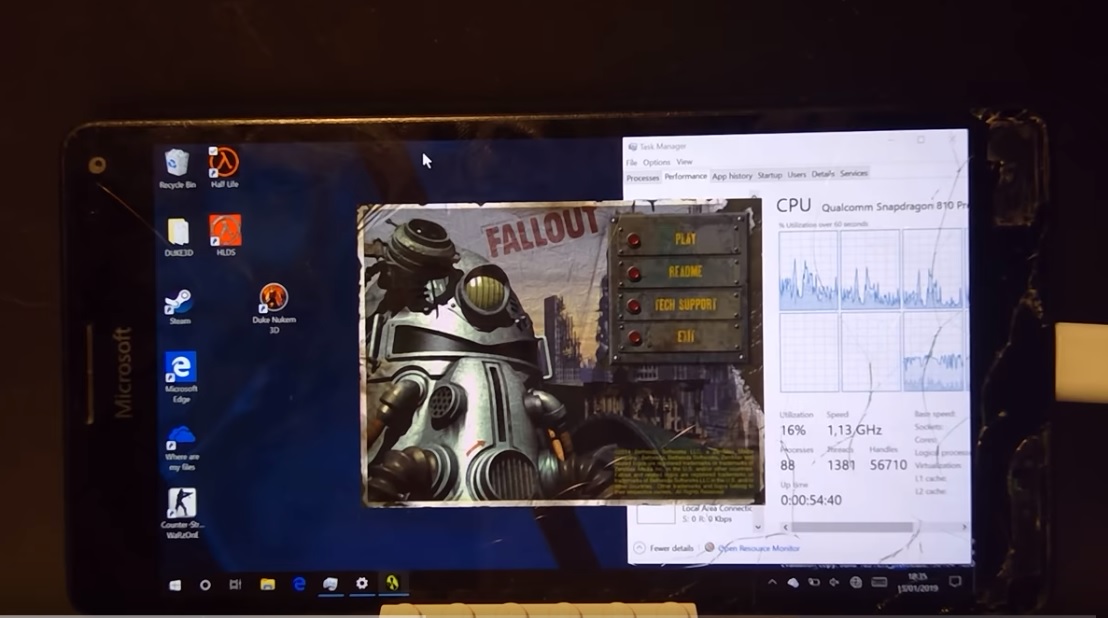 Running the full PC version of the Fallout game on a smartphone is pretty impressive, and with a few tweaks to the device, it may not be difficult to use. The developer says that Fallout is running directly on the phone's processor and it is using Microsoft's Windows x86 emulation technology.
It's worth noting that the four years old Lumia 950 XL has a Snapdragon 810 SoC on board, which is not fast compared to the current generation Snapdragon SoC used by the Always-Connected PCs and flagship smartphones.
It's quite interesting to see a high-quality game like Fallout running on the Lumia 950, a relatively old Windows Phone with outdated SoC. It clearly shows the versatility of the new version of Windows and capability of the Lumia phone.