Microsoft has reportedly been working on a device internally codenamed Andromeda which could be unveiled later this year. The device was originally referred to as the Surface Phone and it is expected to come with an innovative design. The device is said to be portable and foldable with telephony capabilities.
Despite its complicated design, it is expected that the device will come with all necessary features including the camera sensors.
Recently a new patent titled 'DYNAMIC CONTROL OF CAMERA RESOURCES IN A DEVICE WITH MULTIPLE DISPLAYS' filed by Microsoft in June 2017 and published by USPTO on January 3, 2019, has revealed how the dual-screen device could use camera modules.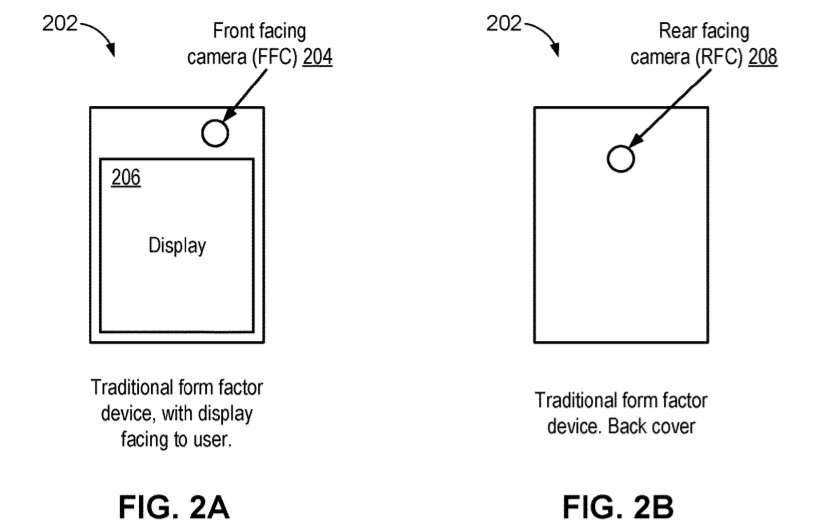 In the background section of the patent application, Microsoft explains that computing devices may come with multiple cameras set up and a camera may have multiple orientations relative to the device and/or a user.
Deep down in the detailed description section, Microsoft writes that devices with multiple displays may also include more than one microphone and speakers.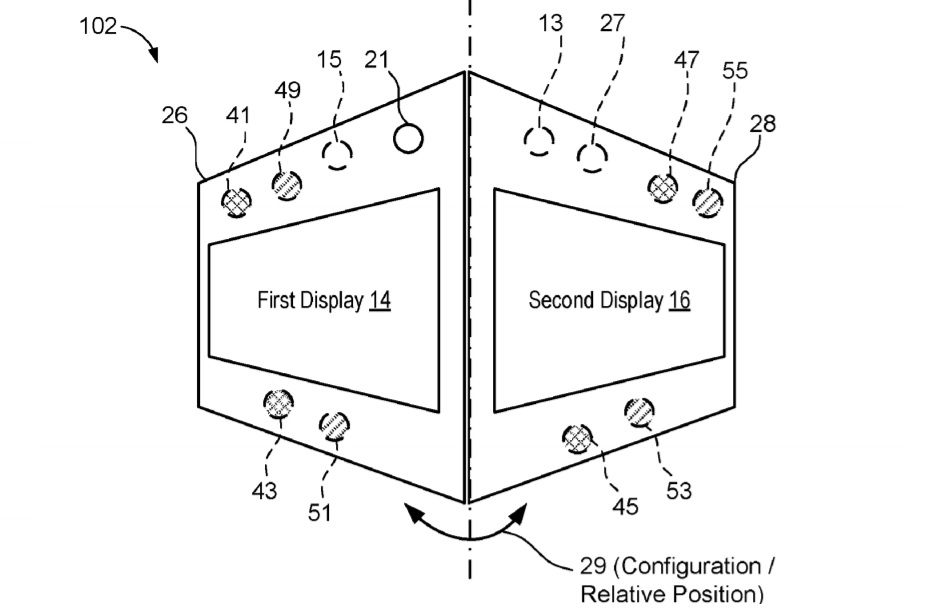 The company explains that such a device may also include one or more front facing cameras on a side and front-facing cameras on another side of the device. Interestingly, the device could also feature a rear camera on both surfaces.
Andromeda rumours
Microsoft's long rumoured Andromeda was originally supposed to launch in 2018, but the company has delayed the announcement to 2019. The hardware of the device is a lot different than that of mainstream devices which needs to be quality-checked before the company begins mass productivity.
According to reports, the dual-screen device runs Andromeda OS and is more UWP-centric.
Microsoft has reportedly been working on a modular platform codenamed Windows Core OS which has multiple shells for different form factors. The dual-screen device will reportedly run on Andromeda, a mobile-focused shell.