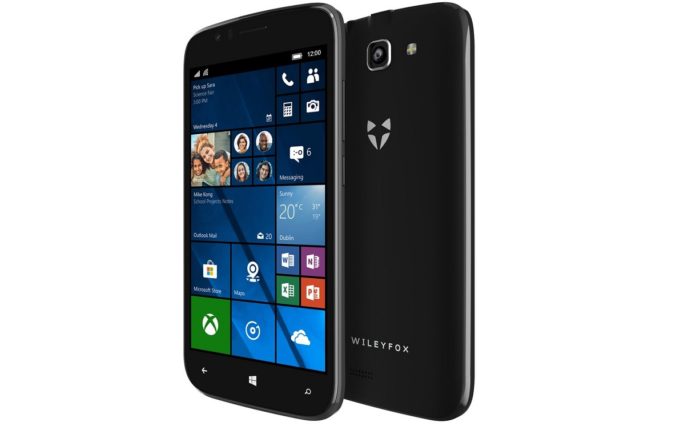 Wileyfox's phones are currently available at a discounted rate from the manufacturer's website. You can also get the Wileyfox Pro, a Windows 10 Mobile powered handset that was launched in 2017 at just £59.99.
Last year the PR team of the manufacturer told us that once-discontinued Windows Phone handset is back in stock and being manufactured again due to popular demand.
Wileyfox has discounted its Windows Phone handset again and you can now get it for just £59.99. It's not known whether the company is still making Wileyfox Pro units, but at the moment, the device is on sale and you can get it from the UK manufacturer's online store.
The Wileyfox Pro was originally launched for £200 and it received a price cut which reduced its value to a more realistic £80. For a limited period of time, Wileyfox is selling the handset for £60.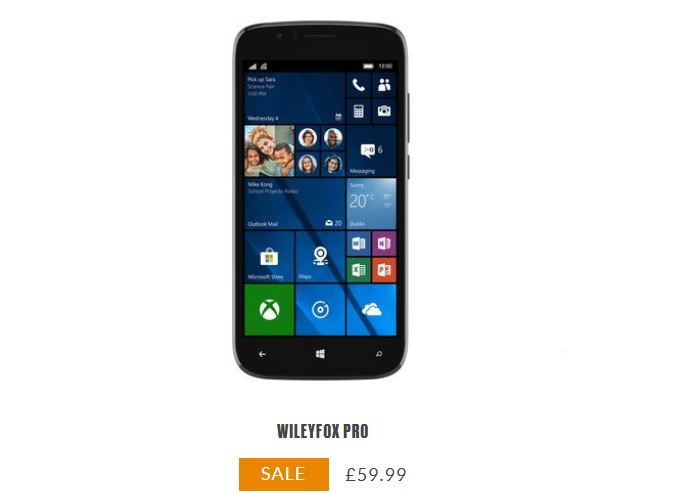 Wileyfox's Windows Phone is supposed to receive the cumulative updates for some more months. According to Microsoft's support cycle, Windows 10 Mobile will stop receive cumulative updates in late 2019.
It comes with Microsoft Office apps and you will also get access to Microsoft's OneDrive cloud storage.
The handset sports a 5-inch 720 x 1280 resolution (HD) IPS display. The device is powered by Snapdragon 210 chipset and the quad-core CPU is clocked at 1.1GHz. It has 2GB of RAM and 16GB of internal storage. It also comes with Adreno 304 GPU to handle graphics and there is a front-facing 2MP snapper for selfies.
An 8MP camera adorns the back of the device which clicks decent pictures. The handset is powered by a 2100mAh battery and the performance is not bad.
Obviously, the hardware specification is not up to the mark and the device is not even a mid-range handset. But if you're interested in a cheap Windows 10 Mobile handset, the Wileyfox Pro is available for your consideration.
If you're interested, you can buy the device from here.
Thanks, Sammy for the tip!