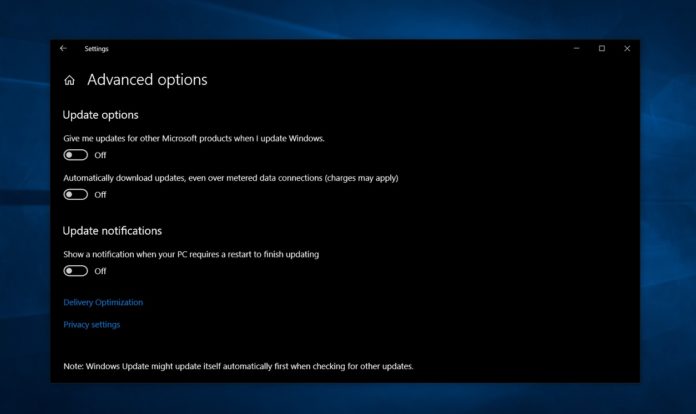 Windows 10 can download and install updates automatically when they are available. Although users are supposed to keep their desktop OS up-to-date, sometimes we might have good reason to delay an update.
For example, your favourite application is incompatible with the update and you want the download to take only when the developer has addressed the compatibility issues. The major updates can also break functionalities or apps and if you'd prefer to wait until the bugs are squashed, you can delay the updates.
In Windows 10 Pro, Education and Enterprise edition, Microsoft allows users to delay the updates directly from the Settings app. You can delay the update by tweaking the settings found under Update & Security > Windows Update > Advanced Options > Choose when updates are installed.
This setting basically allows users and businesses to delay the updates until they're sure everything works. Another quickest way to delay the update is to turn on the Pause Updates and delay the update for 35 days.
Unfortunately, you won't find the above options if you're using Windows 10 Home. In Windows 10 Home, you can delay the update by telling the system that you're you're using a metered connection but this trick may not work in long run.
This behaviour is about to change as the software giant is working on a new feature which can delay the updates for up to seven days.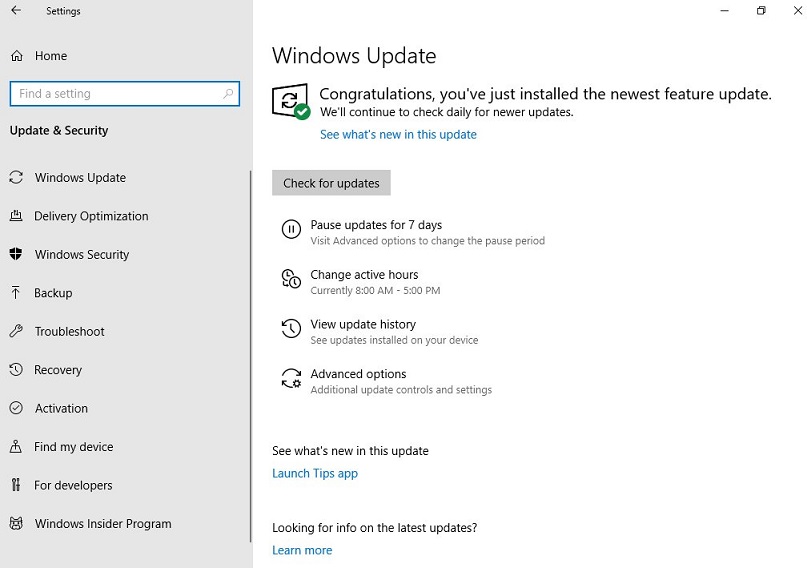 In Windows 10 19H1 preview builds, Microsoft has introduced a new "Pause Updates for 7 days" option in Settings > Update & Security > Windows Update to allow you to pause updates for seven days. This option is available for both Windows 10 Home and Professional users.
Microsoft says that Windows Defender definition updates will continue to be installed when Pause is enabled.
In Windows 10 October 2018 Update or older, the users with the Home license cannot delay the update. On the other hand, Windows 10 Professional users have various controls including the option to delay updates for up to 35 days.
Windows 10 Professional and Enterprise users can also switch the system to Semi-Annual Channel (Targeted) branch which defers new updates for up to 365 days since its original release and Semi-Annual Channel to delay the update for up to 365 days after it becomes available to organizations.
Microsoft is still testing the new pause update option in Insider Preview Builds and the feature could be improved with more options in a future release.