There is yet another patent for a foldable Windows 10 device from Microsoft which indicates that the software giant has several ideas in mind for its Andromeda device.
Microsoft has been thinking about a foldable device for a long time now and the patents aren't really a new thing. The patents that make the rounds occasionally indicate that Microsoft is considering multiple ideas for its foldable
A new patent was recently spotted only and it is titled "hinged device" which once again suggests that Microsoft is exploring more than just one concept for a possible dual-screen device.
The patent application details a hinged computing device that has a first and second portion with hinge ends which is secured to a hinge shaft. The patent also shows off the device with the locking system which would allow users to easily control the dual-screen device with just one hand.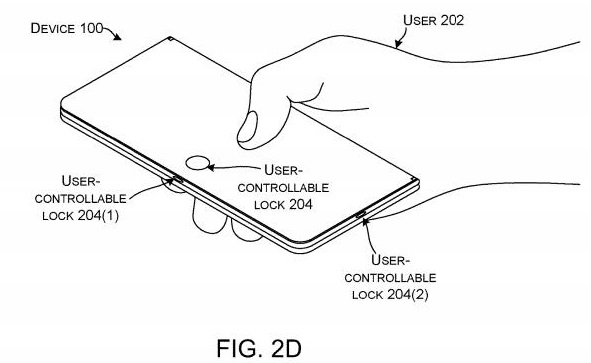 "The description relates to hinged devices, such as hinged computing devices. One example can include a first portion and a second portion that have hinge ends rotatably secured relative to a hinge shaft. The example can also include a u-shaped friction arm extending from a first end positioned around the hinge shaft to a second end positioned around the hinge shaft and a pop-up assembly positioned along the hinge shaft between the first end and the second end and configured to create a bias to rotate the first and second portions away from one another," the patent description reads.
The patented device is pocketable and would be able to unlock the phone and perform various functions with just one hand.