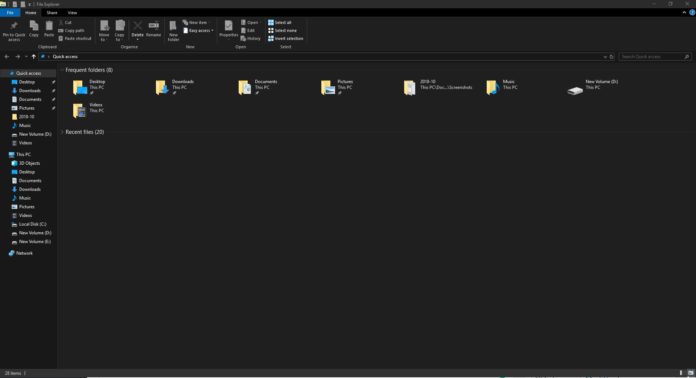 In the changelog of Windows 10 Build 18277, Microsoft had teased a File Explorer update with minor changes. The company stated that more changes are coming to File Explorer in Windows 10's Spring 2019 update codenamed 19H1.
Microsoft noted that Insiders will receive early access to further File Explorer improvements but the software giant remained tight-lipped on any specifics. "Some Insiders may notice small differences in File Explorer over the coming flights – we'll have more to share later about this later," Microsoft explains.
In Windows 10 Build 18290 or older, Microsoft has made some changes to File Explorer. There is one small change and it's noticable if you look at the modified dates of the folders regularly.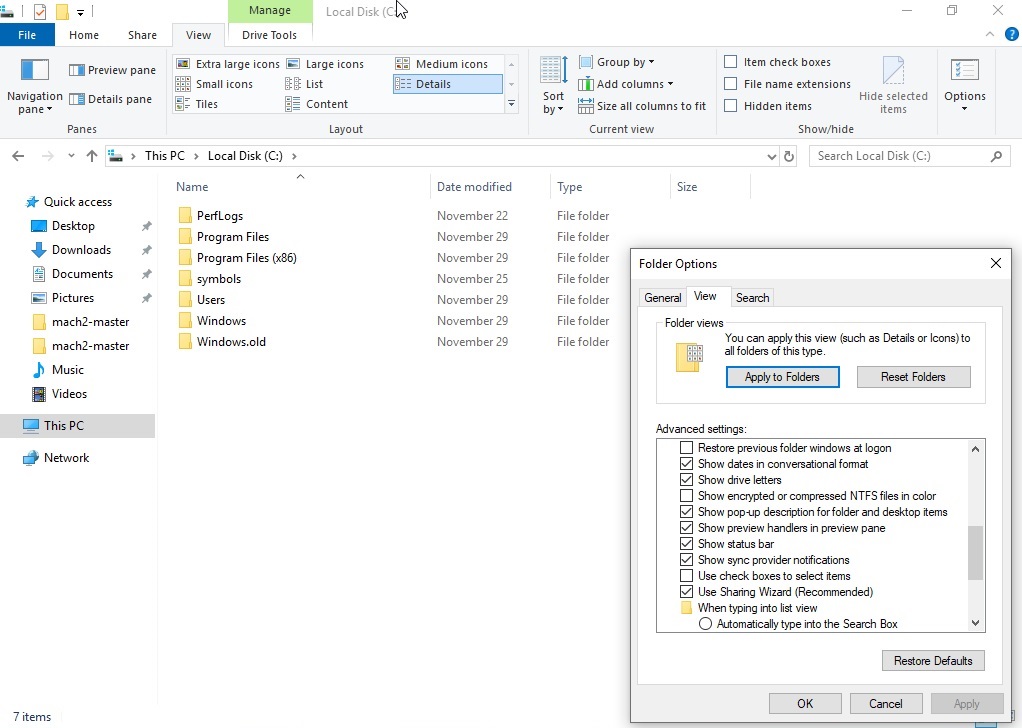 As you can see in the above screenshot, the File Explorer now lists the month and the day in modified dates column and you won't see the numerical date and time on listed files if they were modified recently.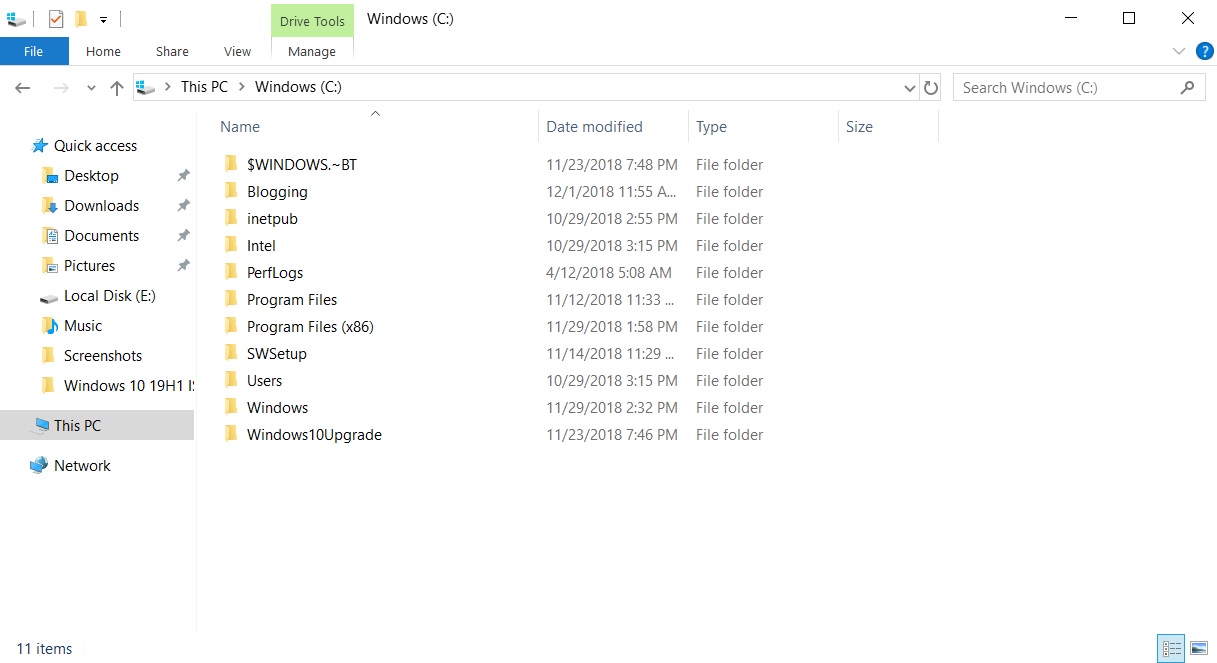 In Windows 10 October 2018 Update or older, the modified column shows the numerical date and time on all listed files. This is going to change with Windows 19H1. Although it's a small change, this certainly makes it easier for users to understand modified dates.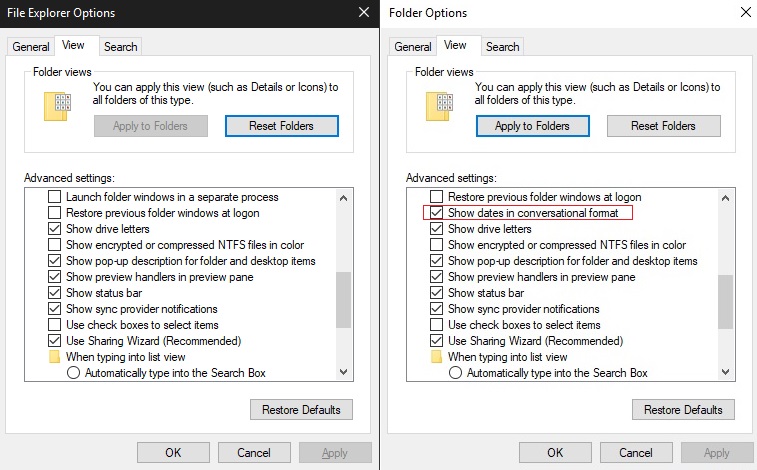 As you can see, the modified column can be restored to its original look if we turn off "Show dates in conversation format" feature. This Folders menu can be accessed by switching to 'View' tab in Explorer and tapping on Options.
Thanks, Negi and Divi for the tip!