Microsoft has another patent for a mobile computing device featuring two displays and a hinge. The patent is titled "Image capture using a hinged device" and it shows off a foldable mobile device with the focus entirely on its camera capabilities.
Filed by Microsoft in June 2017, the patent was published by USPTO yesterday and it details how a foldable device could click real-life images.
In the background section of the patent, Microsoft explains that mobile devices allow users to view and share images with ease. The mobile computing devices typically offer one or two cameras and sensors with limited features. The smartphones have decent camera capabilities but it some cases, it could be a challenge to capture images or video that require "unconventional orientations of the mobile computing device and/or advanced sensor data".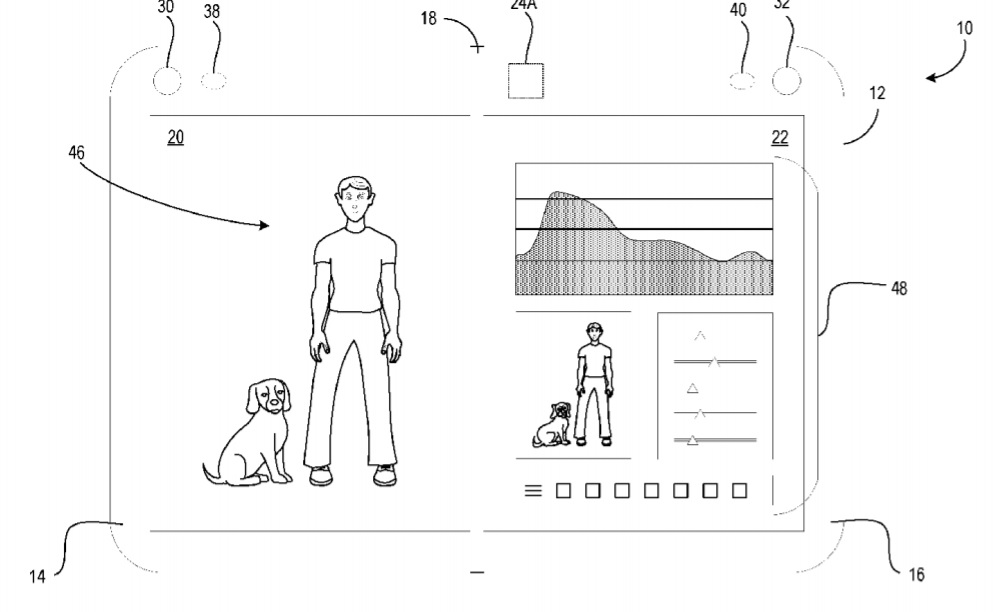 Microsoft's patent addresses this problem by implementing advanced camera capabilities on a dual screen or foldable mobile device.
"To address the above issues, a mobile computing device is provided. The mobile computing device may include a housing having a first part and a second part coupled by a hinge. The first part may include a first display and the second part may include a second display, and the hinge may be configured to permit the first and second displays to rotate between angular orientations from a face-to-face angular orientation to a back-to-back angular orientation. The mobile computing device may further comprise one or more sensor devices mounted in the housing, a first camera mounted in the first part of the housing, a second camera mounted in the second part of the housing, and a processor mounted in the housing. The one or more sensor devices may be configured to measure the relative angular displacement between the first and second parts of the housing, and the processor may be configured to process images captured by the first and second cameras according to a selected function based upon the relative angular displacement measured by the one or more sensor devices," Microsoft's patent description reads.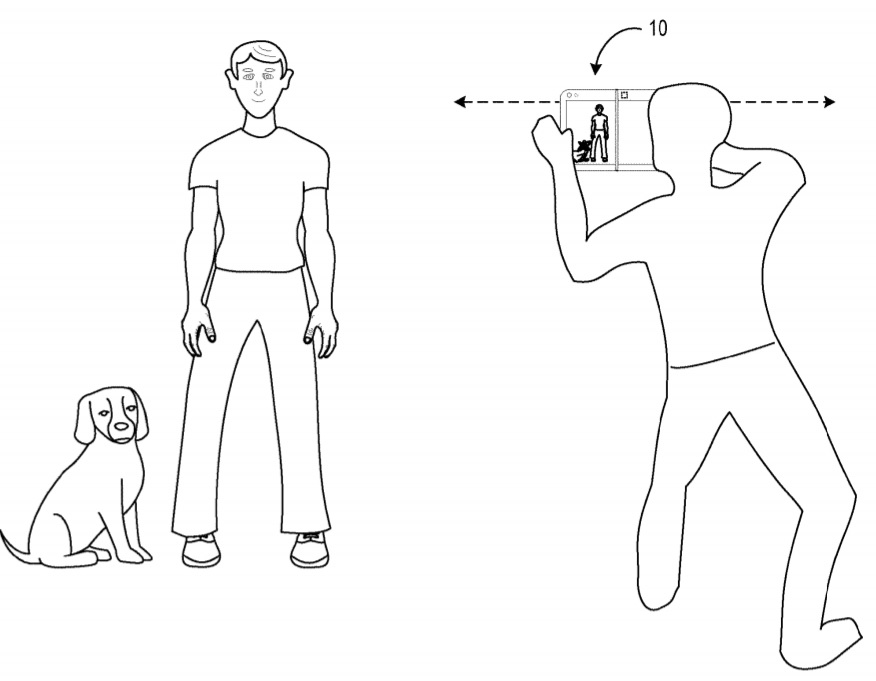 The patent reveals how implementing an advanced image capturing technology on a mobile computing device which is constrained by the user's ability to manipulate the device to a desired position.
"Advanced image capturing and processing functions often require additional software and equipment, which may present a financial burden to the user. Additionally, installing, setting up, and using the software and equipment can involve complicated and time-consuming instructions that may cause a user to feel frustrated and discouraged," Microsoft explains in the patent filing.