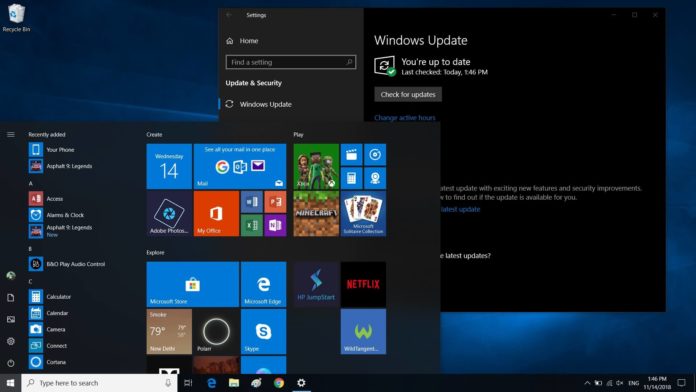 2018 hasn't been a great year for Microsoft as the major Windows 10 update was rolled out with some bugs. Last month Microsoft released and pulled Windows 10 October 2018 Update after users reported that files were being deleted during installation.
In a blog post, Microsoft acknowledged that the bug in Windows 10 October 2018 Update should never have happened and the company has revealed it will work more carefully to ensure the update quality. Microsoft says it's committed to never making the same mistake twice and the entire team will pay more attention to the quality of the updates.
The Windows 10 October 2018 Update is being re-released today, Microsoft confirmed in multiple blog posts.
"With Windows 10 alone we work to deliver quality to over 700 million monthly active Windows 10 devices, over 35 million application titles with greater than 175 million application versions, and 16 million unique hardware / driver combinations," writes Michael Fortin, corporate vice president of Windows in a blog post.
Despite the Windows 10 October 2018 Update incident, the data shows that the number of issues is declining with each update and Microsoft says it will continue to pay more attention to the quality of the updates it ships to users.
For example, users were pleased with the quality of April 2018 Update, according to the ration of promoters and detractors of and from Windows 10 April 2018 Update.
"Our goal is to provide everyone with only the best experiences on Windows, and we take all feedback seriously. We are committed to learn from each occurrence, and to rigorously apply the lessons to improve both our products and the transparency around our process," Microsoft noted.
Microsoft says it will ensure more transparency on the work it does on updates and inform customers about the important decision it makes.
Windows 10 October 2018 Update is being rolled out gradually and you will get it soon. The users are recommended to wait for the update notification rather than checking for updates manually via Settings or Media Creation Tool.
Microsoft will continue to release two updates a year and the next major Windows 10 update codenamed 19H1 is due in the spring of 2019. The beta testers (Insiders) can already test it in Fast and Slow rings.
The rollout of Windows 10 October 2018 Update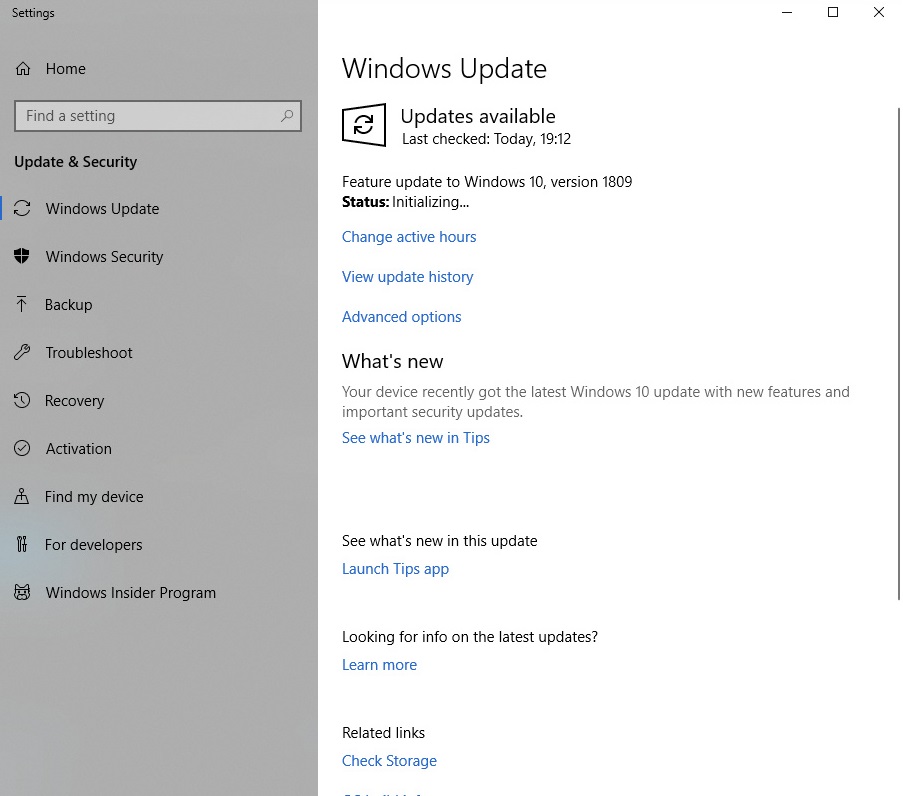 After fixing all critical issues in the update, the Windows maker released the update to users worldwide yesterday but it's important to understand not everyone is getting it now.
Windows 10 version 1809 is being rolled out in stages and you will receive the update only if the system and the drivers are compatible. Microsoft is not going to repeat the same mistake twice and to ensure that the update is flawless, it could take longer until version 1809 becomes available for all systems worldwide.