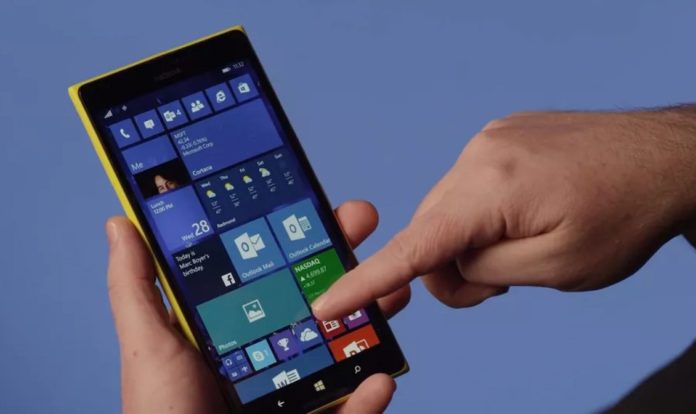 Microsoft is no longer developing new features for Windows Phones but there are many customers still using a Lumia handset. Microsoft pushes out new updates for Windows Phone apps almost every month but it turns out that a new update for Mail and Calendar app is doing more harm than good.
According to reports from multiple platforms such as Reddit and Microsoft community forum, Outlook Mail and Calendar app is completely broken on Windows 10 Mobile after installing the latest update that advanced the app to version 16006.11001.20083.0
"Since today Outlook Mail & Agenda apps won't open. After splashscreen the interface just jumps back to home. Sync seems to be working OK (e.g. counters get updated when i receive new mail)," a user posted on Microsoft community forum. "Yes. I noticed that Outlook Mail was updated last night. Now I can't use it or Calendar – even after a hard reset. In the meantime I've downloaded a mailer and calendar from the Store and they work fine – as does my Windows 10 laptop. So I'm pretty sure my Outlook account / e-mail is A-Okay. The version is 16006.11001.20083.0 which it shows as being "updated today", another user explains.
There is also a thread on Reddit that documents the problem which appears to be affecting everyone who installed the latest Mail app update on their phones.
In a post on Feedback Hub, Microsoft has confirmed the issues with Windows 10 Mobile Mail app and the company is working on a solution.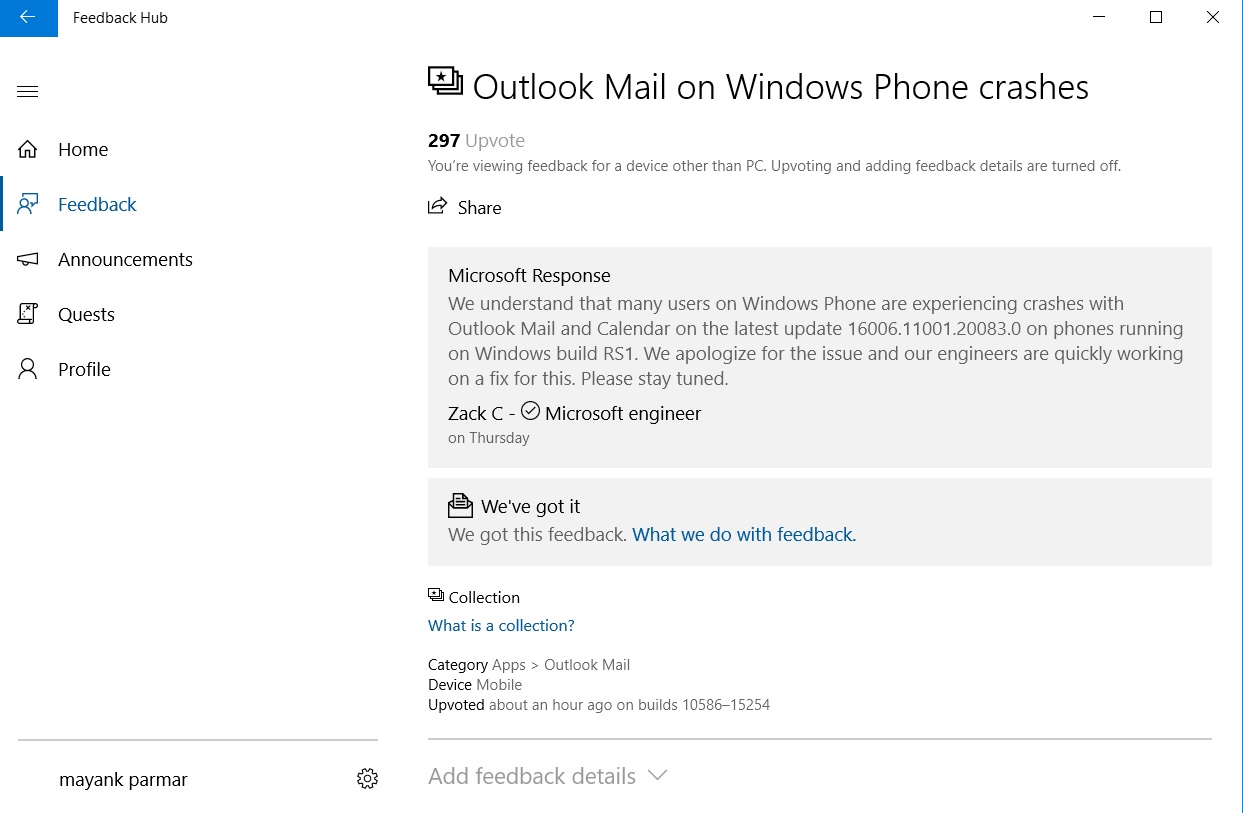 "We understand that many users on Windows Phone are experiencing crashes with Outlook Mail and Calendar on the latest update 16006.11001.20083.0 on phones running on Windows build RS1. We apologize for the issue and our engineers are quickly working on a fix for this. Please stay tuned," a Microsoft employee posted on Feedback Hub.
Microsoft is not developing any major software updates for Windows Phones but the company remains committed to monthly cumulative updates for the platform and Windows Phone is supported until late 2019.